The remote work boom, fuelled by the COVID-19 crisis, has forced many human
resources departments to face new challenges. One of them is how to measure remote
work, or rather, how to make sure that employees are still carrying out their usual
activity and pursuing their objectives.

Many companies have created their own remote work guides to provide their employees
with the right information and tools to develop good habits and maintain productivity at
a distance. And according to remote work statistics, the percentage of employees who
work remotely has risen significantly, having shot up from 4.8% (pre-COVID-19) TO
34% now.

Below, we've gathered some tips and best practices for monitoring remote workers.
OKR for remote workers
OKR stands for Objectives and Key Results. An internal system invented by Google, it
aims to organise the company's workload by setting objectives that work towards
key results.

The objectives correspond to targets that can relate growth, change or innovation. One objective could be to increase engagement with clients, for example.

These usually have a global significance that can be tackled from different areas of the
business. Also, they are generally limited to a set timeframe: quarterly, bi-annually, etc.

Once the objectives have been defined, we need to identify the key results and the
actions required to reach them. In other words, measurable results that enable us to
assess the progress and success of each objective. Based on the previous example, a
key result could be to increase "likes" by 30% on our social media channels. This video provides interesting insights and tips about OKRs.

Let's take a look at another practical example of objectives, results and how they could
be presented:
Objective 1: increase sales.


KR 1: double monthly sales leads.
KR 2: reduce our sales cycle by 10%.

Objective 2: improve customer service.


KR 1: reduce calls to support by 40%.
KR 2: reduce response time on any channel by half.
KR 3: keep the resolution rate to at least 95%.
The study Getting Started with Objectives & Key Results explains that this
methodology enables organisations to:
Create a sense of commitment to the objectives.
Inform the workforce about the company´s objectives.
Stimulate more precise and more efficient communication.
Set indicators that measure progress.
Focus effort and align teams.
OKRs, therefore, enable the team to stay aligned while remote working. At the same
time, the human resources department has a tool to assess each person's work and
measure their progress. It is also important to remember that you must generate enough confidence in your remote workers so that they can do their job optimally.
Using a remote work task manager
Another way of measuring remote work productivity is through a task manager. In this
way, the HR manager or team can monitor the tasks being in progress and even, if
they wish, set several tasks to be completed during a certain period and measure their
implementation.
The way this kind of tool works is based on the Kanban Method, which consists of a
three-column table: tasks to do, in progress and completed. Any member of the HR
team can quickly and easily visualise how a project is flowing.
Tasks are created with cards, and each one should state who is responsible, who does
what and when delivery is due. The most important information is, therefore
gathered in one place and available for everyone to see.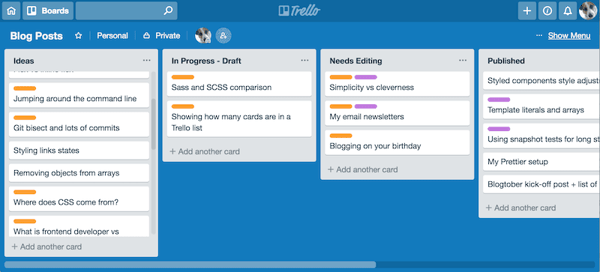 As the project manager progresses in their work, they should move the card across the
columns until it reaches the completed column. They can then move on to the next one,
and so on.

To make our work processes as organised as possible, we can create boards for each
team, client or project. This means we only see the tasks that interest us, and it
becomes much easier to accompany their progress.

These systems also foster internal communication, enable us to align teams and help
people organise their work independently. So, this is extremely useful for companies
with remote workers.

Asana or Trello are two of the tools available on the market. Both systems use cards
and columns for assigning tasks, setting delivery dates and appointing someone to
oversee them. You can create tables per project, per team, and it is easily customisable.
What´s more, both of these systems offer free versions.
Conduct performance appraisals
Performance appraisals enable us to measure employee performance objectively.
While these have normally been done in person until now, a performance review
software makes it entirely feasible to conduct them online.

Performance review software are cloud-based platforms that incorporate all the tools
required for designing and sending questionnaires to ask for feedback, create reports,
compare metrics, etc. You can:
Create evaluation and feedback systems.
Send 180º, 270º and 360º feedback surveys.
Draw up a talent matrix.
Customise requirements and minimum skill levels for excellence.
Adapt appraisal questionnaires with different answer formats.
Identify which areas of the company need support.
Receive regular information about each employee's performance.
Track feedback processes.
Create questionnaires with customised questions.
Generate regular results reports
And as it's a cloud-based system, teams can access it remotely and do their appraisal
questionnaires from anywhere. This is why performance review software has become
the ideal solution for remote work.
Face-to-face meetings
Regular face-to-face meetings are also helpful in managing remote workers. It´s a great way of staying connected, follow up on tasks and also to spot potential problems or obstacles, which which do not allow compliance with the established kpis.

Agile methodologies use "standups" which are ten-to fifteen-minute daily meetings that help members of the same team or department share the tasks done the day before, what they´ll be working on today, and if something is blocking them from moving on. This video gives great tips on how to run an effective standup.
We'll summarise some of these tips below:
The meeting should last no longer than 15 minutes.
Start and finish it punctually, whoever has shown up.
Every person should prepare what they want to say in advance to avoid
improvisation.
Daily meetings are a great way to discover what each person is doing and how they
are progressing with their work. Admittedly, large companies may find it difficult to
introduce these kinds of processes, but they can be broken down for teams or small
departments. It is certainly a better way than, for example, using different employee monitoring software.

You can also carry out weekly meetings on Fridays to go over everything in more
depth. In this case, there will be two questions:
How am I doing with my objectives?
How has my week been?
You will need to use videoconferencing software to carry out these online meetings.
There are many options on the market: Zoom, Google Hangouts, Skype, etc. All of
them enable you to hold calls between several users, share your screen if necessary (in
case you want to share the Asana or Trello board), and ultimately, continue to work
remotely as if you were all together in the same office.
Remote employee management software
Kenjo is an all-in-one software with different features, including performance
management. Being a cloud-based system means that companies can implement remote working and carry out all HR processes online.

The objective is to help companies improve their people management functions from
anywhere and empower employees to participate in internal time management
processes, absences, etc.

That's why Kenjo incorporates features for managing payroll, carrying out recruitment
processes, preparing reports, etc. Personnel teams will have a 360º tool that they can
trust with their day-to-day tasks, especially while working remotely.
Remote timekeeping.
Absence management.
Objectives and performance reviews.
Interactive meeting agendas with Meetings.
In-app internal communication.
Synchronise Slack with absence statuses.
Office material stocklist.