Only 4% of European workers worked remotely in some way or other before the COVID-19 crisis (according to the National Statistics Office). This is now estimated to be as high as 88%. So most of us have been on a learning curve and had to adapt to the best remote working tools.
And the fact is, a computer and an Internet connection and not enough to carry out our work from home. We need tools to facilitate our work so that the experience, and especially productivity, is similar to office levels.

A good tip for remote working is to use tools not only for hosting video conferencing meetings, but also project management tools to keep things under control. It all helps us to be more productive.

Above all, remote work policies increasingly recommend using tools and, in many organisations, certain tools are compulsory to ensure that everyone is on the same page.

Below, we share what we think are the best remote working tools and tips to implement in your company and for managing remote teams. We look at prices, user-friendliness as well as user and client reviews.
1. Task management tools
Task management tools enable you to organise projects, plan your working day and assign tasks to help you be as efficient as possible and meet deadlines. In other words, these tools were created for coordinating work within teams and departments.

They have become indispensable in recent years as they significantly help to improve a company's efficiency and productivity. What's more, during the pandemic, they have helped maintain team coordination and keep them updated about the progress of their projects, despite working remotely.

They all work in similar ways and are easy to use. You create a card for each task, showing who is responsible and the deadline that has been set. You can also add information and even documents. You can also see the stage of each project at a glance, as the cards are organised in three columns and move to the next depending on whether they are pending, in progress or complete.

The main advantages of these are:
Greater control over projects, which avoids delays or budget deviations.
Increased productivity as employees feel more motivated.
Time savings in team management and coordination.
Transparency between team members, the company and even the client.
Improved internal communication and coordination between team members.
There are many options, but two of the most popular are Asana and Trello.
Free software
There is a range of different remote working tools on the market, which includes free task management software.
Trello

: this software uses the Kanban method of task organisation. In other words, they are organised in columns according to which phase they are in. Trello is a free tool that also enables you to create boards for each project, team or whatever else you may need. It's an extremely versatile tool that can benefit all kinds of companies.


Intuitive.
Flexible.
Fast.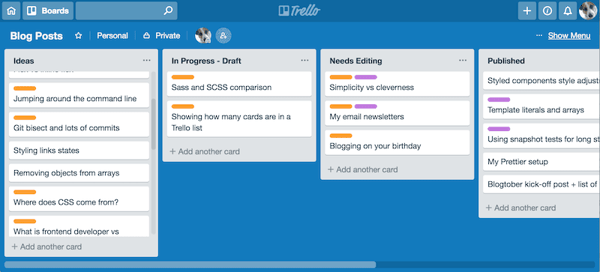 Nozbe

: is a task management software that, unlike Trello categorises tasks by groups. In other words, you can create a section for "Digital identity development", for example, in which you can include all associated subtasks. It works on
different devices and has been designed especially for remote working.

Multi-device.
List format.
Simplicity.
Kanban Flow

: finally, there's also KanbanFlow. It's a free tool that also uses the Kanban method of task organisation. The twist is that you can create rows to group tasks by projects, teams or offices. It also has a timer to calculate the time spent on each task.

Intuitive.
Visual.
Simplicity.
Best value for money
Even though most task management tools have free and paid versions, we'd like to highlight three paid tools that are particularly interesting.
Asana

: while Asana offers a free version, the paid option enables you to connect over 15 users, so it's ideal for larger teams or companies. It's one of the most popular because it allows you to organise tasks in lists, columns or in a calendar, depending on the deadline.

Design.
Flexibility.
Efficiency.
Basecamp

: this tool allows you to centralise the organisation of a team or project. In addition to organising pending tasks, it also offers a message board for publishing updates and a chat feature for brief, informal conversations. You can also share documents and files. Contact as many users as you like for a flat monthly fee.

Integrations.
Comprehensive.
No limits.
Omnifocus

: is another paid task management tool that, according to them, helps employees accomplish more every day. It works with lists and subtasks just like Nozbe, for example. They only offer a paid version. It is, however, less visual and intuitive in comparison to the others.
Our preferred remote working tool
We love Asana because it's so complete and for the possibilities it offers. You can create
different projects, add new users and assign specific permissions, choose how you'd
like to visualise your tasks, and all this in a pleasant and intuitive design.
Each project enables you to:
Select a calendar, Kanban, list or checklist view.
See all the files included.
See who is following the project.
Set up comment-only access.
See the progress of a project.
What's more, for each project, you can:
Assign responsibilities.
Create subtasks.
Set the start and completion dates.
Attach files.
Set dependencies (when one project depends on another).
Add followers to tasks.
Leave comments and notify colleagues.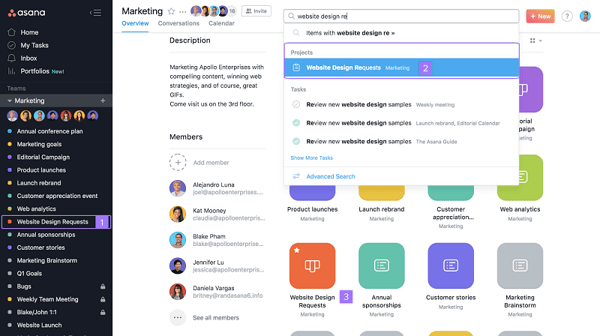 Asana also connects with scores of applications and integrations for adding tasks directly from an email, for example. The subject, the content and the files attached will be added to the task created.

This is why so many users give this tool positive reviews and use it in their day-to-day work, whether via they use the free or paid version.

Asana offers four different payment options: one free and three paid.
Basic option

: the free option allows you to connect with up to 15 users and gives you access to the basic software tools.

Premium option:

ideal for small teams that need to organise and track their projects.

Business option

: a created for medium-sized companies and offers added extras such as resource management, portfolios, etc.

Enterprise option

: the last one is created for large companies with more in-depth versions of the features mentioned above: control, management and tracking.
2. Team communication tools
Other types of remote working tools are software applications for internal team communication.

They are instant messaging apps that connect a company's employees.
Thanks to these, we can maintain regular conversations with colleagues even when working remotely, create groups for teams or departments and even share and send documents.

This kind of software not only connects teams but also, boosts
productivity and enables them to reduce the number of emails, for example, and centralise all communication in a single platform.

The main advantages of these are:
Direct interaction with remote colleagues.
Send real-time information.
Internal and global corporate communication.
Improves socialisation between colleagues and departments.
It's important to note that communication is fundamental in any business as it can help improve the company's general performance, as well as the results obtained.
Free software
Let's take a look at three examples of free software for internal company communication:
Google Hangouts

: associated with an email account. If your company hosts its emails with Google, then it can easily enjoy the benefits the app offers. It enables you to create conversations between two or more people in the company. Its main limitations appear when sending files, as it will only accept a few different formats.

Integrated with email.
Simple.
Intuitive.

Slack

: is one of the most popular remote working tools as it was created by and for remote teams. It's probably one of the most comprehensive as not only does it enable you to talk and create groups, but it also makes it easier to send documents (that are stored in the cloud) and integrate your usual working tools. It's worth pointing out that it offers a free version and other paid options.

Efficient.
Scalable.
Storage.

Skype

: apart from making video calls, this app is also used for internal company chat. You can create personal or group conversations and send files easily. But as this isn't its main function, it doesn't offer the same advantages as others.
Best value for money
There are paid plans with tools that offer more features than the free apps we mentioned earlier.
Microsoft Teams

: this is the mighty Microsoft's offering for connecting teams. This platform combines communication with collaboration so that you can create chats to send private messages, host video conferences and store files. It also integrates with Microsoft 365 applications. What's more, it enables you to manage teams of up to 500,000 people, making it perfect for large companies.

Scalable.
Efficient.
Storage.
Flock

: very similar to Slack, Flock was designed to help and connect teams within companies. You can create private conversations, share and store documents and integrate with commonly-used applications.
Simple.
Intuitive.
Efficient.
Our preferred remote working tool
We are self-confessed fans of Slack. It's got everything covered. It's the perfect place for team conversations, and you can customise up to unimaginable limits by automating a ton of processes thanks to bot integration.
With Slack, you'll be able to:
Create closed or shared channels.
Send direct messages to other users.
Send documents.
Search conversations and files.
Modify notification settings.
Set up shortcuts and automations.
Integrate with other platforms. One integration we particularly like is one that connects Slack with employee absence calendars. If an employee enters their

annual leave into the company's human resources software

, Slack will display a notification icon in the employee's Slack profile, making it clear that they're not working.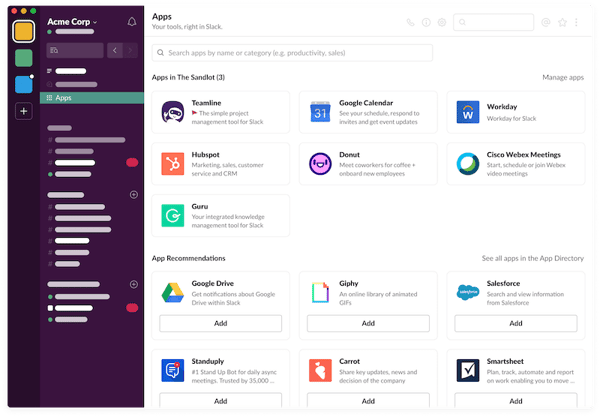 Slack, as we mentioned, offers one free and two paid plans Standard and Plus.
Free plan

: enables you to add as many members as you need with no limit. Video and audio calls can only be made between two people, it offers 5 GB of storage space, and you can only access the 10,000 most recent messages.

Standard plan

: this option removes most of the restrictions imposed in the free plan. For example, storage space increases to 10 GB and you can make group video calls. You can also invite clients and external collaborators to join the account.

Plus plan

: this plan includes all of the above and also up to 20 GB storage. They also offer you 24/7 priority support.
This app is slightly more expensive than other options on the market, but it's definitely worth it because of all of the possibilities it offers. In fact, many companies swear by it.

Many organisations have chosen Slack to connect their teams following the boom in remote working. The company reported that a total of 9,000 new paying clients joined slack between 1 February and 25 March this year (80% more than in previous quarters).
3. Absence management tools
Employees still have the right to take holidays and requests days off for personal reasons while remote working (moving house, doctors appointments, caring for sick family members, etc.). Numerous companies now have half of their workforce based at home and the other half in the office. It's crucial to keep track of who is absent and why. The HR Department is, therefore, responsible for tracking absences, whatever the reason for them, and requesting the appropriate justification, if applicable.

Many teams tend to use Excel; nevertheless, it's quite an outdated tool that doesn't meet the needs of companies today (especially with remote working). The best option is to use absence management software. They harness the benefits of cloud technology, meaning that anyone in the team can access it from home and enter or look up information in real-time.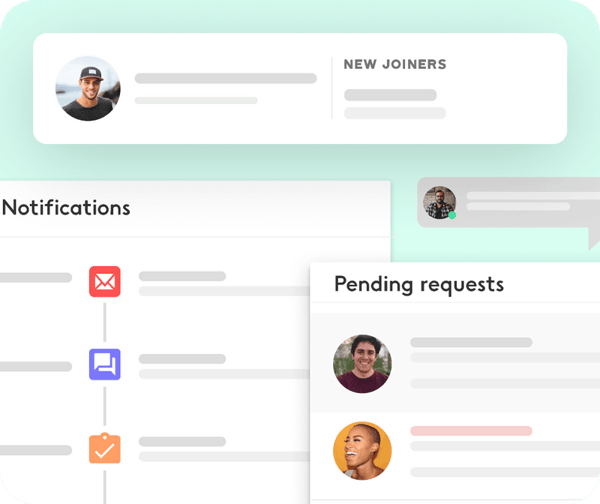 This software also centralises employee communication. In other words, employees request their holidays via the platform, get authorisation in return and can also upload a justification (such as a doctor's note) when necessary.

At the same time, all this enables you to quickly detect overlapping holidays or if you need to arrange cover in a certain area.
The main advantages of these are, therefore:
Better control over employee absences.
Direct contact with teams.
Real-time information and always accessible.
Regular absence and annual leave reports.
Optimisation of processes.
Our preferred remote working tool
Our favourite absence management tool is, of course, our own: Kenjo. With Kenjo you can:
Synchronise employee absences with Google and Microsoft calendars.
Synchronise Slack with employee absence statuses. If an employee is on holiday, their Slack will update automatically.
Generate advanced reports to analyse absence trends by individual or team.
4. Performance management software
A performance review measures the quality of an employee's work, taking into account both their professional skills and their interpersonal abilities. These are carried out regularly (usually twice a year) to boost company productivity and meet set objectives.

How is this done? By gathering feedback from people who work with the employee in question. The employee is also asked to do a self-evaluation, helping them reflect on their role within the company. With all of this information, the HR Manager can draw conclusions and perform an evaluation.
These evaluations should continue during Covid-19. At times like this, it's even more important to track every employee's performance, detect issues or areas for improvement and implement any measures that may be needed to guarantee business as usual.
Performance management tools enable you to gather all the information quickly and easily. Questionnaires are sent automatically and gather all of the information within the same platform. In fact, HR managers can see, at a glance, who has responded and who has yet to do so.

The software itself allows you to customise questionnaires for each role or use a template developed by professionals. You might find our specific article on how to choose a employee productivity software.
Our preferred remote working tool
Kenjo also offers one of the most advanced performance review modules on the market. You can implement 90º, 180º or 360º performance reviews for just €5 per employee/month. And you can combine these reviews with other features such as OKRs and employee satisfaction, enabling you to manage remote employees' performance and motivation.

Some of Kenjo's greatest advantages include:
Creating objective and customised evaluation systems for each profile.
Customise requirements and minimum skill levels to achieve excellence.
Adapt appraisal questionnaires with different answer formats.
Receive regular information about each employee's performance.
Track feedback processes.
Create questionnaires with customised questions.
Export results and generate reports
5. Video conferencing software
Other remote working tools include cloud-based videoconferencing software as they enable you to hold virtual team meetings, and you can even record them and watch them afterwards.

While there are many on the market, it's vital to choose one that allows for conversations between several people for remote online meetings.

As face-to-face meetings are complicated while remote working, having a video conferencing software is a necessity. For example, it is common for managers to have a weekly video call with employees to review remote work kpis.
Zoom

Zoom is cool right now. The main advantage is that it's easy to use and you can host meetings via video conferencing and add up to 1,000 participants, if necessary. Recording the calls is also extremely easy.

During January and February this year, 2.22 million people downloaded the app (more than in 2019 alone), according to an article in Wired.

With its free plan, you can hold unlimited meetings but for a maximum duration of 40 minutes. Zoom offers three other paid plans which remove this limitation.
Google Hangouts
Google Hangouts not only has a chat function, but you can also hold video calls between two or more people. Is extremely user-friendly and, above all, fast. And as it's connected to Gmail and Google Calendar, it automatically generates a link to Hangouts as soon as you arrange a meeting.
Skype
Skype can boast about being one of the first video conferencing platforms available at the time of its launch. It is still the software of choice for many companies today who use it for internal communication.

As we mentioned, it can also be used for internal chat or sending documents.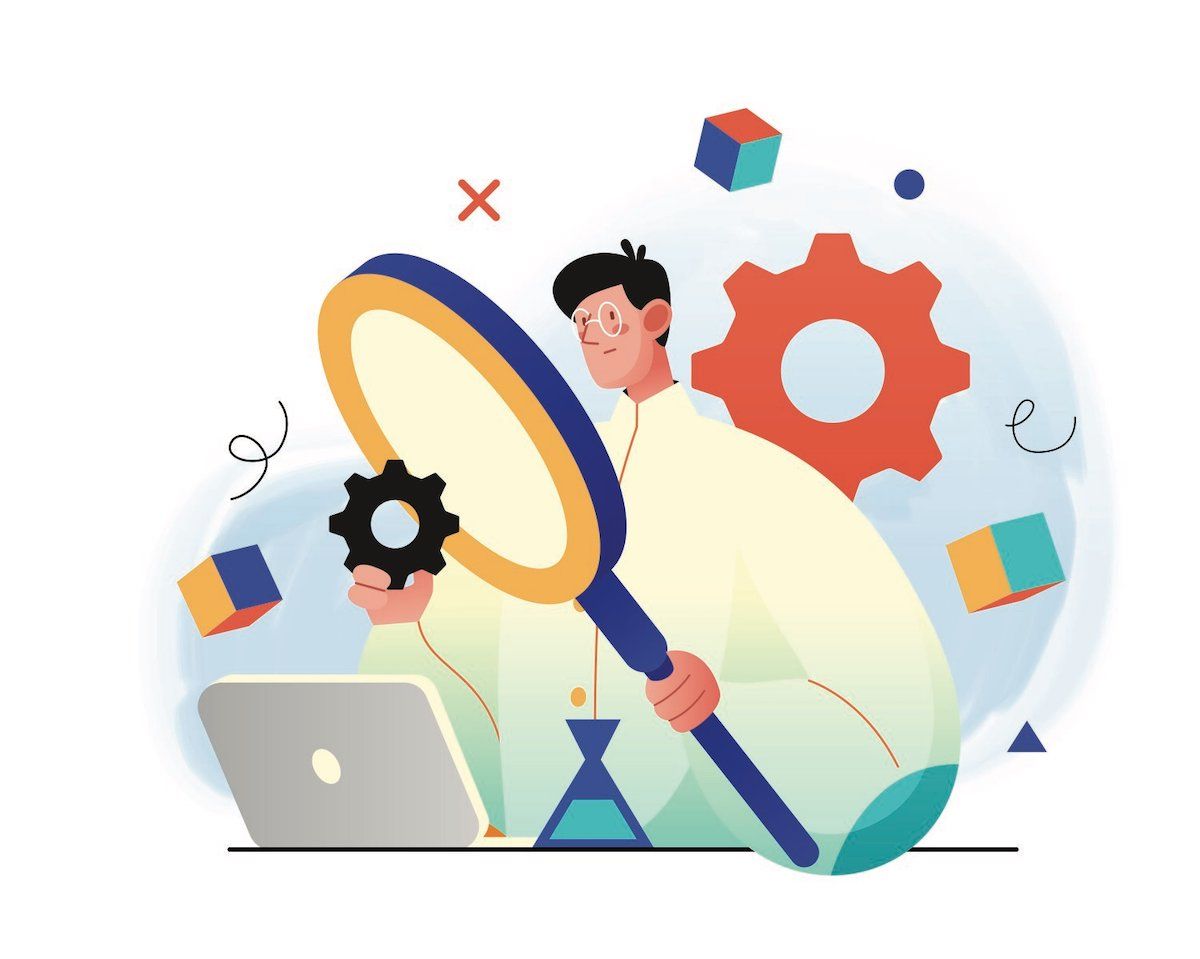 6. Time management tools
Timekeeping laws still apply for remote working. In other words, the company has the obligation to track employee time and attendance of each employee's working day. So, you basically need a system that enables them to clock-in and out from home.

Apart from that, it's important that employees are aware of the hours they spend working every day. Our routine often goes out the window when working from home and it can be difficult to switch off.

So it makes a lot of sense to have a time management tool to help with remote working. It means that both employees and employers will know exactly how many hours they spent on each task and on working every day.

Time management software is the best solution for your time-tracking needs. Advantages:
You can access it from anywhere, from any device.
Easy, fast and convenient clock-in and clock-out for employees.
Reduces human errors that often happens with manual systems.
Real-time information and reports.
Reduces revision and monitoring time.
Secure cloud storage that doesn't take up space.
Toggl
Toggl is a tool designed to track the time employees spend on each task or project. It's just chronometer, and all you have to do is press a button to start, then assign the time recorded to a client when finished.

The dashboard in the menu shows the time spent on each project in a specific timeframe. It's especially useful for small companies who want to capitalise on each project and stick to the hours agreed.
Kenjo
Kenjo HR software has a remote time-tracking system that helps you to comply with legal requirements. All employees have to do is record their start and finish times in the app. Kenjo is simple and intuitive.

The personnel department can easily visualise the hours recorded, if any employees have done over time and get real-time, updated reports.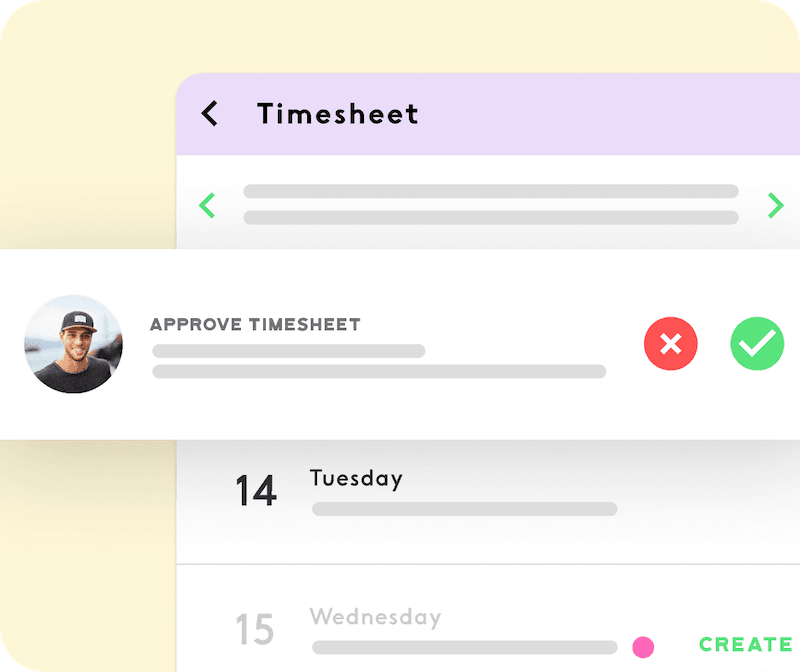 7. Cloud-based storage systems
The best way to collaborate with colleagues while remote working is to use cloud-based storage. This enables you to share files and information between teams, as they work like an online archive that everyone in the team can access to save, share or edit files.

It's important to note that these platforms guarantee the security of your data and include their own encryption systems. They also perform regular security backups as an extra guarantee.

Some of the main advantages of this system are:
Reduction in hardware and software costs.
Data security.
Facilitates team collaboration.
Adaptability and flexibility.
Access to automatic updates.
Google Drive
Google Drive is Google's cloud-based storage system that is associated with your email account.

Anyone with a Gmail account can use up to 15GB of free storage to save all kinds of files.

In fact, Google Drive enables you to create shared documents (presentations, spreadsheets or text), and those with access can work on them at the same time.
Dropbox
Dropbox works in much the same way as Google Drive, although it's a little less intuitive. It enables you to store documents, access them from anywhere and share them with others.

The free version offers 2 GB storage, but paid plans offer up to 2TB of space.
One Drive
One Drive is Microsoft's alternative for cloud storage and file sharing. Its file system is similar to your computer, which makes it extremely intuitive.

They do offer a basic free version which gives you up to 5 GB for document storage only. You can extend this with paid versions. Two of these include all Office applications.
Wetransfer
While WeTransfer isn't a cloud storage solution, it does enable you to securely send documents to others.

You can send files of up to 2 GB in size with its free plan, either by email or via a download link. The recipient's access expires in seven days.

With WeTransferPro you can send and receive documents up to a limit of 20 GB, and the user decides when they expire. This plan also offers 1TB of storage.
8. Password Manager
Security is another major concern when working remotely. Apart from providing employees with adequate protection for their computers, you can also use software that helps protect sensitive password information.

A password manager stores data securely and inserts passwords automatically when you want to login to apps.

You can also send encrypted passwords to your colleagues if you wish.
LastPass
We recommend LastPass for safeguarding and sending passwords. This management tool generates strong passwords, stores them and allows you to send them to your colleagues.

Whether you're working remotely or in the office, it's much safer to share your passwords through LastPass than via an email or WhatsApp message.

Their free version limits you to one user. But businesses can choose from paid plans starting from €3.56 per user/month.
1Password
1Password works similarly to LastPass and has a slightly more attractive and intuitive interface.

The main disadvantage of this software is that they don't have a free version. You have to choose a monthly payment plan, whether it's for personal or business use.
Bitwarden
Finally, we have Bitwarden: a highly secure open-source password manager. It provides security, transparency and access from anywhere in the world.

Their free plan limits you to two users and is available for either individuals or businesses. Check their paid options to extend the number of users.