Being able to interpret and analyse company data has great potential. It allows us to identify the causes of problems, implement the right measures and anticipate future trends based on concrete evidence. People Analytics is a method of investigation that tries, specifically, to get the maximum use out of the information we possess on the people who make up a company, in order to optimise employee experience, create a better organisational structure and maximise productivity.
It's hard to imagine that data can reveal that much information, right? We encourage you to keep reading to discover all the possibilities offered by People Analytics.
What is People Analytics?
People Analytics or HR Analytics can be defined as an evidence-based method of analysis, which aims to study all the processes, functions, and challenges that employees face, to try to introduce improvements and achieve business success.
More simply, you could also say it is the practice of collecting and transforming HR data into practical knowledge that improves employee experience and business results. To make the data obtained understandable, the information is usually presented as graphs, tables or infographics to help the department.
While many people assume People Analytics exists solely to improve HR operations, the knowledge acquired helps companies boost organisational success and achieve commercial goals.
The importance of People Analytics in HR
According to a report by Deloitte, more than 70% of organisations are investing in talent analysis services to integrate this information into their decision-making.
Why? Data are based on facts, and as such, they can be used to construct an unequivocal and reliable argument. They take the place of opinions, judgements, and interpretations when it comes to making decisions. In a nutshell, they are a source of quality information.
Business environments are constantly changing, and decision making is a relentless undertaking. Organisations with an eye on the company goals have converted data into an essential tool. It has penetrated all areas: sales, marketing, management, and of course, HR.
The benefits of implementing People Analytics
People Analytics software, extracts, consolidates, and presents the information automatically. You don't need to spend time creating complex formulas or designing dashboards, as the program does it for us.
Therefore, thanks to this system, the HR team will have a high level of analytical capacity without hours of data filtering. With a single click, you can consult all your company's key information and devote time to interpreting the data, drawing conclusions, and designing improvement plans.
Benefits include:
Improved staff management thanks to the use of real data.
Information in real time: The data in the software is always updated in real time. Therefore, when you need to make a decision, you can do it with current information rather than 3- or 4-month-old material.
Tracking strategic decisions and measuring their impact on the organisation.
Easier to identify errors or problems and to implement corrective measures in good time.
Identifying areas for improvement and growth that will have a positive impact on the company's results.
Increased wellbeing and contentment of the people that make up the organisation, which in turn, usually, improves productivity.
Improved company culture, making it simpler to align employees with the organisation's values.
Lower staff turnover rate and likewise increased ability to attract talent.
Storing information in one place: Having all the company's key information on the same platform is much more convenient, but also much safer. The risk of a potential data loss is lower, and it is less likely to fall into the wrong hands.
Data export: The data you obtain from the People Analytics platform can be exported to other formats such as Excel, for you to work on. In the same way, if you decide to move to a different software solution tomorrow, you can take the information away with you.
Data overview: People Analytics software allows you to centralise information from different sources and obtain an overall view of the data, and in turn, your company. This will make drawing conclusions and making decisions much simpler, as you have the context at your disposal.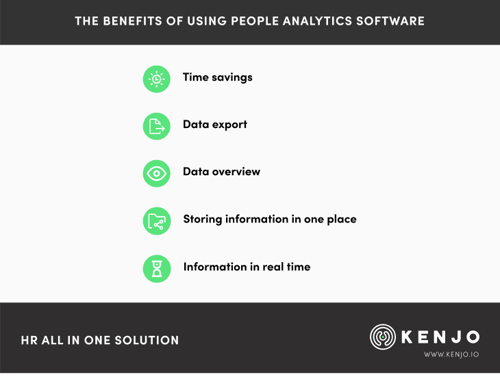 The difference between People Analytics, Big Data and Business Intelligence
When we talk about People Analytics, many people think it is a kind of Big Data applied to Human Resources. Or even that it is a branch of Business Intelligence. These are, without a doubt, interrelated terms, but there are certain differences between them.
Big Data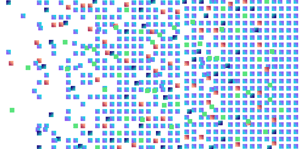 Firstly, and according to the definition by Analytics Provider SAS, the term Big Data refers to "data that is so large, fast or complex that it's difficult or impossible to process using traditional methods".
Therefore, it comprises sets of data of such a high volume that update and move constantly, that they are difficult to handle and require specific tools to do so.
Business Intelligence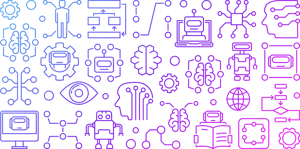 Business Intelligence, on the other hand, refers to the strategies or tools that enable the information (or data) to be transformed into knowledge that improves decision-making in the company.
The main difference between Big Data and Business Intelligence, as we can discern from the definitions, is that the first term talks about the material that we work with, the data itself, while the latter is the methodology used.
Finally, as we have already seen, the People Analytics methodology uses Human Resources data to understand the company's staff, improve management and offer a much more satisfactory employee experience.
The main facts on People Analytics
While we're talking about the importance of an organisation's data, it makes sense to share some statistics on the impact of People Analytics in companies:
Use of this methodology increases the efficiency of recruitment processes by 80% (McKinsey).
People Analytics increases business productivity by 25% (McKinsey).
Employee turnover rate decreases by 50% (McKinsey).
7 out of 10 People Analytics teams have five members or less (Deloitte).
The countries within EMEA with the most professional profiles displaying some sort of HR data analysis capability are the UK, Sweden and Denmark. (LinkedIn).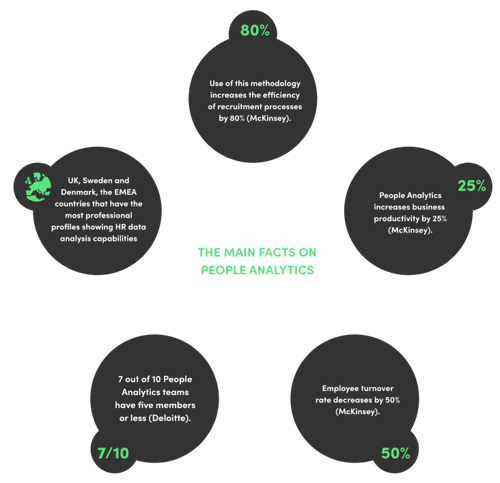 The use of People Analytics in Human Resources
Generally, the use of HR Analytics focuses on obtaining information about the company workforce to implement measures that contribute to staff wellbeing and achieving commercial goals.
This means, for example:
Connecting professional traits with commercial results
Through talent analysis, the HR team can detect certain traits, such as staff training, experience, salary progression, etc. In this way, they can identify those employees that are demonstrating above average performance in a particular area. This can help optimise the selection process as the company can look to hire candidates with these same traits.
Addressing staff turnover problems
By doing an analysis of resignations and the reasons behind them, the company can identify which employees are more likely to leave the company and take measures to avoid it. An effective retention program can have a significant impact on a company's budget. Implementing compensation programs, training, and benefits, can also be a preventative measure which involves a long-term investment, as the direct and indirect costs of a resignation are usually higher.
Improving performance
Analytics helps us decide whether high performance levels are being adequately compensated. If a high percentage of these people leave the company, it's probably because they are not content with the recognition you are offering them. It is also possible to see whether promotions and raises have a direct effect on the performance and productivity of those workers.
Planning staff development and growth
The HR team can analyse the career paths of their team leaders and understand how to help other employees enjoy a positive progression through the organisation. In the same way, it is also possible to plan for the company's future needs and assess whether the current workforce will be able to fulfil them.
Maximising the investment in training
HR Analytics allows us to see how long employees take to demonstrate improvements after training and how these impact on the business. It is also possible to identify which training programs help new employees adapt better to their new position and become productive in less time.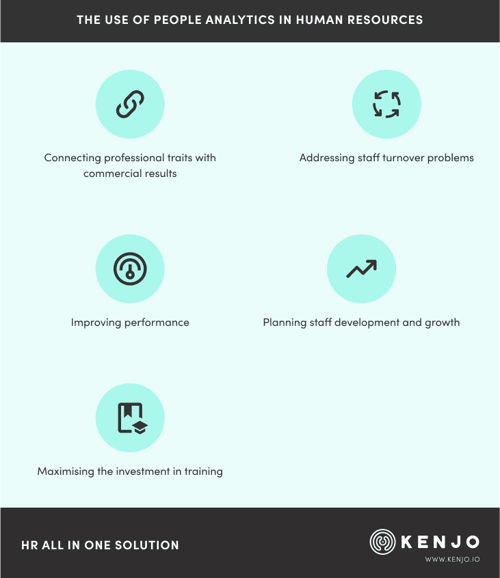 People Analytics Metrics
When implementing a People Analytics strategy, you need to know the most relevant KPIs to bear in mind. This allows us to correctly analyse successful attainment of goals set by the HR department. In the same way, it will provide information on whether the strategy in place is the correct one, and the measures necessary to optimise results.
Diversity
This metric considers the level of diversity in the workplace, in aspects such as the age, nationality and gender of employees. Opting for a diverse work environment is a way to create a culture of progress and tolerance in the company. It is also a way of attracting talent, boosting innovation, and improving the organisation's productivity.
The diversity analysis in a company is measured via the following elements:
Percentage of employees by gender
Seniority level of employees
Age of employees
Percentage of people according to their nationality and geographic location
Analysis of information by department and type of contract.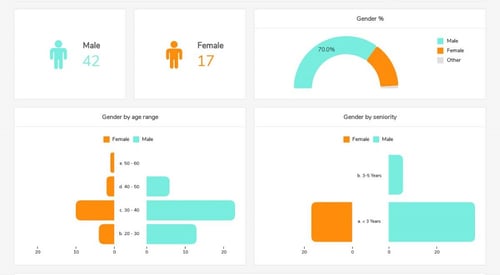 Kenjo People Analytics
Absenteeism
If an employee does not show up for work repeatedly, the company needs to know about it to clarify the reasons for these absences. To do this, it is essential to know the absenteeism rate to correct possible structural failures and improve employee satisfaction levels. It also lets us calculate the costs associated with recurrent absences.
This metric is calculated with the following formula: total absences in hours in a set period of time, divided by the total number of hours expected for the set period of time.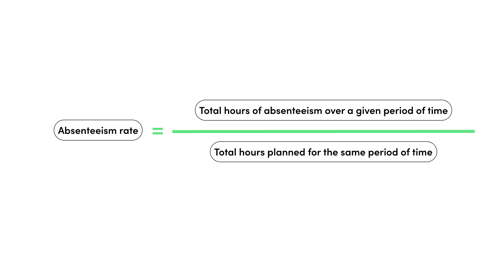 You can also go further with a more exhaustive analysis comparing the following aspects:
Departments
Employees
Office
Months
Expected hours v completed hours
Holidays and other absences, as well as sick days.
If the absence was justified or not
Turnover rate
Talent retention and employee satisfaction are connected to a company's staff turnover rate. If the company is not performing well in these two variables, employees will be more likely, in general, to leave the organisation. Therefore, understanding the turnover rate is fundamental for the HR department, who can put specific measures into place according to the results.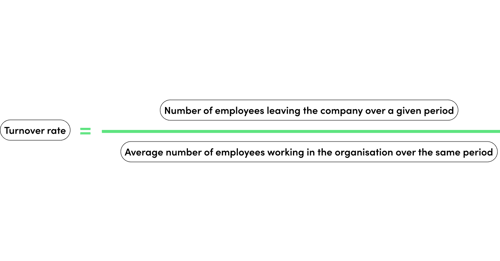 You will also need to calculate:
Retention percentage
Results by department
Monthly monitoring of turnover rate.
Analyse if the reason for termination is voluntary
Salary progression
Understanding employee progression provides a view how payroll is distributed in a company. This will help create salaries and career plans in line with employee experience and seniority, as well as the promotions and benefits that come with them.
On this topic, you ideally want to do a salary comparison of
Date ranges
Offices
Departments
Employees
Differences between fixed and variable monthly salaries
These data will tell you how much you have invested each year and the company's average salary.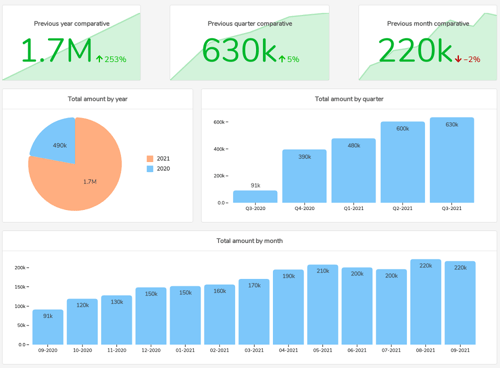 Kenjo Interface
Contract type
This KPI lets us analyse the contract types that exist within the organisation and their monthly progression in terms of number of contracts. For this, you need to consider two main parameters:
Contract (full time or part time)
Type (apprentice, intern, student, external, permanent, etc.)
Here, it is helpful to filter the data according to:
The above types
Age and gender of employees
Average length of stay with the company
This KPI helps to evaluate issues such as the working conditions offered by the company, employee satisfaction, remuneration, etc. A short average length of stay could reveal structural problems that need to be addressed.
The calculation for this variable analyses:
Office
Department
Age and gender of employee
Years and months
Management
-
Overtime
The Working Time Directive states that an employer cannot make its staff work more than 48 hours on average. While in the UK it is not mandatory to record staff hours, if employees are consistently working overtime above 48 hours per week, this can lead to grievances. To keep track of hours and avoid issues like these, you can calculate it as follows: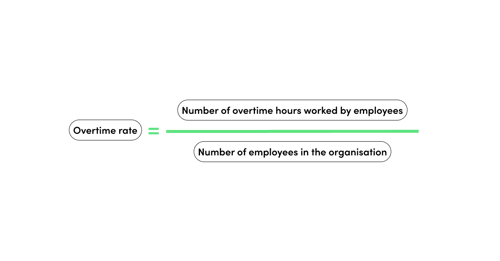 It can also be useful to analyse the data according to:
The different departments, offices and employees
Total overtime hours per month
Average overtime per month
Management - On/offboardings
The induction process and the termination process are two key moments in an employee's career and relate to the image the company constructs of itself. As such, it is useful to know the duration and the number of new employees and resignations, among other variables.
You should also take into account the following parameters:
Position
Company
Office
Department
Reason for leaving
Organogram analysis
Company leavers
Recruitment -

Hiring sources
When hiring employees, companies often turn to recruitment agencies, specialist portals or social networks like LinkedIn. To find out how effective each one is, it is useful to know where the majority of hires come from, and which ones are better at attracting talent. It is also a way of finding out if your company job page on your website is working properly.
In this sense, it is useful to monitor the various sources monthly and adapt the hiring strategy based on the results.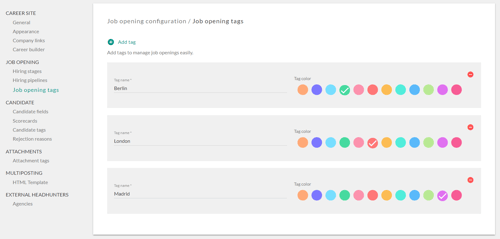 Kenjo's interface
Recruitment - Conversion rate
The hiring conversion rate is an indicator of how well the selection process is working, the company's capacity to attract talent and the source of hires. This KPI is obtained by dividing the number of candidates selected by the total number of candidates and multiplying by 100.
Recruitment -

Average time-to-hire
This figure reflects the time from the moment the job is advertised to when the employee starts their new job. In the UK, the average time-to-hire is 27.5 days according to Glassdoor. This statistic depends on many variables and is a way of measuring the efficiency of the selection process.
To calculate this metric, you 'll need the following elements:
Position
Department
Company offices
The recruitment agencies you have used
How do you implement People Analytics in your department?
If you're trained in People Analytics and want to establish a data-based culture in your company, there are a few steps you need to follow:
1. Check if your organisation is ready
Implementing a People Analytics strategy can have a very positive impact on an organisation, but only if the people in the team are willing to make the most of it.
If the company is not yet ready to introduce new processes and tools, perhaps this is not the time to invest in analysis.
2

. Find "data ambassadors"
Building a culture based on data requires complete organisational change and a change management plan to go with it; so, at times, convincing the company management can be tricky.
To promote the advantages of people analytics internally, it can be useful to find "data ambassadors". For example, are there any other departments that have invested in analysis and technology? Does someone in management think that the staff are not as efficient as they could be? Is there a data specialist who could help calculate the value of investing in an analysis solution?
Identifying these people, both within and outside the organisation, is a way of gathering arguments in favour of this strategy.
3. Define some key questions
Without relevant, strategic questions, the People Analytics strategy is a means without a clear end. So, to begin with, take a look at the company's commercial goals. Try to see how the HR department and workforce can support them and then think about the questions you would like answered to focus your decision.
For example, if your organisation needs to reduce payroll costs, you will need to identify where you are losing money. So you need to ask the following questions: am I spending too much on overtime? Are extra benefits working to retain employees, or can I reduce some of those and still keep the team happy?
4. Decide which tool you are going to use
The next question you need to think about when implementing People Analytics in the company, is what type of tool you are going to use. You could rely on an Excel spreadsheet to work on the data extracted from various sources. However, as the company grows and time goes on, this volume of data will become difficult to manage.
So, using specialist People Analytics software is usually the best option. This software is designed to extract, consolidate, and interpret the company information, without any additional effort from the HR team. The data are integrated on a single platform, where there is no need to configure complex formulas.
If the company has a very complex system, you can also choose to create your own analysis software. However, this is a complicated and costly option.
People Analytics trends
The trends surrounding People Analytics continue developing as the strategy evolves, and its reach extends throughout business. We can see three core trends developing in this context:
The integration of data analysis in strategic planning
A trend emerging in recent years has been the integration of HR data analysis in the company's strategic planning process. Taking into account the metrics obtained, it is possible to establish priorities and decide which actions will lead to optimal performance.
Greater emphasis on employee experience
Employee experience includes all the interactions the professional has with the company during the full lifecycle: induction, training, performance management, etc. This is therefore directly related to engagement and employee performance. Companies are aware of this and understand the importance.
Paying attention to employee experience means consolidating the many processes that take place in an HR department into one coherent strategy. It also involves improving and adapting each one of these processes by means of data analysis.
Leader selection and development with the use of data
In the next few months, we expect to see more use of people analytics to identify talent and select new leaders within organisations.
Using analytics to measure employee performance over time, the relationship with others, as well as hard and soft skills, will give the HR team enough information to make strategic decisions.
What's more, using promotion methods based on data not only leads to better leadership, but also helps to eliminate prejudice.
Experts to follow in People Analytics
If you want to keep up to date with the latest developments, we recommend this selection of books on People Analytics. Or, follow some of the most prominent experts on the scene:
Dr Keith McNulty is an analytics lead for Mckinsey & Company and a data science expert. He regularly shares his knowledge on his blog, which offers a technical and theoretical perspective on People Analytics methodologies.
Josh Bersin is a Global Industry Analyst with a focus on HR, including leadership, recruiting and technology. He founded the Josh Bersin Academy which offers a specific People Analytics online learning program.
Naomi Bloom is a widely respected independent expert on HR technology and analytics. Her blog In Full Bloom has a vast array of articles and resources that justify her position as a leading industry voice.
Eden Britt was named one of the top 50 HR Analytics Influencers in 2014 and since then he has continued to make his mark on the industry. He is Global Head of HR Analytics at HSBC.
Erik van Vulpen is founder of the AIHR academy, writer and keynote speaker on HR upskilling, Digital HR and HR innovation. You can view his keynote speech on The Place of People Analytics in a Digital HR Strategy on YouTube.
Sarah Johnson is VP Enterprise Surveys and Analytics at Perceptyx and an Official Member at Forbes Human Resources Council. She is a regular speaker at HR conferences and offers consultancy services to high-profile clients.
David Green is co-author of the book Excellence in People Analytics and director at Insight222, a networking, consulting and learning business focused on People Analytics.
As a partner at Nexum.eu, Morten Kamp Anderson aspires to "make the Head of HR as important as the CFO". He is a professional speaker and HR Analytics Expert. Definitely one to watch.
Tracey Smith is a consultant, author and speaker on all things analytics. She runs her own consultancy firm, Numerical Insights LLC, helping companies to apply analytics in a practical way.