Celonis is a data processing company founded in Munich, Germany in 2011. Its main service is the sale of software with the aim of improving companies' business processes and making them more efficient.
In addition, Celonis has more than 3,000 employees in Munich, New York, Madrid - where its international hub is located - and 17 other offices worldwide. In June 2021 it raised USD 1 billion in equity and debt (EUR 821 million) in its Series D and is valued at USD 11 billion.

In this interview, Beatriz Clemares, Senior HR Generalist at Celonis, explains the main challenges faced by the HR area in a technology company in full expansion and how to create and homogenise HR departments, both nationally and internationally.
Since the creation of the Celonis hub in Madrid, what is your assessment of the recruitment of more than 400 profiles that you have undertaken?
At Celonis the legal entity opened on 1 September 2020. I joined in October and we were only 40 employees. Going from 40 employees to what we are now has been a very complex change because of the degree of internationalisation we have and because of the legal aspect. In the beginning we only handled the Spanish part, but later we began our business activity also in France, Italy, Greece and Latin America.
With 51% of employees being international, the main HR challenge we have encountered is the support we have to give to a person when they come from another country to work. It is important to help the worker with any legal aspects such as the NIE, visa and health card or private insurance, among others. This is and has been our main challenge from the beginning, especially in the Madrid Hub because it is the most international.
In the coming months, the idea is to recruit up to 200 profiles. What challenges do you face in such a short period of time?
Celonis is a very ambitious project, and it is not difficult to think that next year we could be up to 1,000 people. The main challenge we had, which was manual processes, was solved when we automated them. An internal employee management tool is essential in a company. The positive part is that, today, you have everything in one HR software and this relieves a lot of administrative burden and saves a lot of time.
Another of our main objectives at the moment is the recruitment and selection of workers who start with a scholarship, but who we can offer a contract when they finish. We are very prepared for a future with investment and new jobs.
What profiles are most in demand?
The profiles we are most looking for are those with software engineering background and product developers. Without good product development and without good software, you cannot run a technology company.
You have created the HR department from scratch in Spain, France, Italy and now LATAM, what difficulties have you encountered?
The biggest challenges are undoubtedly the distance and the laws and regulations of each country. They are different cultures and you have to adapt to each of them.International legislations are complex, and applying them, and trying to understand them, and the complications of each person is a big challenge. . In the end everything always works out, but there are times when it is more complicated than others.
Based on your experience, what advice would you give when setting up an HR department?
To create it in Spain, the advice I always give is to invest in a good team. It sounds like a cliché, but it is very important to be able to trust your team and that we are all aligned with the project. I also always recommend choosing profiles that are very different from each other. The more variety, the more stable the HR department will be. Don't skimp on resources when choosing a department.
To create it outside Spain I would say that in addition to having a good internal team, you need to see different providers to work with and be very open to change because very different perspectives on things will arise on many occasions. Choosing good suppliers and having a fluid communication with them is fundamental, because each one will bring a different vision to each situation.
What skills does the HR team require in a company in the midst of international expansion?
There are key teams in an HR department, but the most important from my point of view are the recruitment and HR teams. At Celonis in particular, we are a joint department called People and Culture and there we have the HR team, the strategy team, the talent development team and the recruitment team.
The administrative side is also crucial, because at the beginning there is a lot of workload. In order to reduce this burden, automation of administrative tasks and processes is very necessary.
Is it possible to create a homogenous company culture with teams in different countries?
Yes, but a lot of work has to be done. One of the main keys is to invest a lot in profiles from different countries and different nationalities. It is very important to have cultural diversity to see and understand the different points of view of different people depending on their nationality. But it is a very complex job because, if the company grows fast, you have to know how to understand the essence of each one.
It is also important to hire people with a good background, who are willing to work and who believe in the project. But not everything comes from the employee, the company also has to do its part and provide tools that help the employee to motivate him or herself. When employees mention good things about the company in an exit interview, this is something that should always be sought after.
In fact, there is one important thing that almost nobody talks about: the feelings or emotions that some conversations generate. They are not given too much importance, but they mark the path you choose. That's why you have to find healthy people who know how to give good messages and make positive comments. In this sense, when the HR department is well structured, stability is appreciated in the company and that is why it is important to take care of it in order to avoid staff turnover, among other aspects.
I would also like to stress the importance of English for young people. It is essential for them to learn English in order to have future opportunities in international companies. The open-mindedness and skills that learning this language and its culture brings are incredible. In my job, I have seen a lot of very good candidates' profiles but we have had to discard them because they do not have language skills. Knowing it or not can change your life completely.
About Beatriz Clemares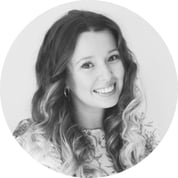 Beatriz Clemares is Senior HR Generalist at Celonis where she has created the HR department in Spain, Italy and France since its inception. Currently, she is also part of the department in Latin America. She has an extensive background in HR, having worked for companies such as Randstad and Magmacultura.