People with the necessary education, qualifications, and experience are desperately needed in Germany. In the tech sector, many job openings often remain posted for far too long, which is why many companies are looking to the international labour markets to fulfill these requirements.
While citizens of EU member states, EEA countries such as Norway, Iceland, Liechtenstein, and Switzerland do not need a residence or work permit, this is not the case for people from non-EU & non-EEA countries.

In this interview, Marion Schönicke, a specialist in the Talent and International Business Immigration Service at Berlin Partner, answers frequently asked questions about which requirements must be met for a work permit and what HR professionals need to do.
Q1: What can HR managers do to support potential or new employees in their home country before they enter Germany?
The most important thing is to take a look at the website of the respective German mission abroad. There you will find all the relevant information. For example:
how to make an appointment,
which documents are required in which form, and much more.

Meanwhile, employers can take care of the pre-approval of the employment relationship with the Federal Employment Agency, in Germany called Bundesagentur für Arbeit (BA).
Q2: Who decides what kind of visa the employee gets?
This is determined by the visa requested by the employer for the international employee. Of course, it is important that the correct or appropriate visa is applied for. When applying for visas for the purpose of employment, the result of the pre-approval is decisive. However, there is no guarantee that the German mission abroad will think the same way as the BA.
In the case of visas for self-employed persons, a local office in Germany assesses whether the application seems promising and gives a vote. However, the final decision lies with the German mission abroad.
Q3: What are the different types of visas?
There are generally two types:
The short-term visa (C visa) for stays of up to 90 days in a 120-day period
and the long-term visa (national or D visa) for stays of more than 90 days.
For both types, a distinction is made according to the purpose of stay:
Short-term visas are available for tourists, business people, or film crews, for example.
The most common long-term visas are issued for the purpose of employment, study, or family reunification. Here, a national visa is converted into a residence title upon application before it becomes invalid.
Q4: Which contact person looks after the employer throughout the visa process?
This is how the process goes:
Visa process: the respective German mission abroad.
Residence permit: the respective foreigner's authority (

LEA Berlin

- the state office for immigration in Berlin, for example).
Q5: Which authorities are involved in the process, and what are their tasks in the process?
In general, the visa application procedure involves determining whether the person is to receive a visa in the Schengen area, a national visa, or none of these. The visa manual of the Federal Foreign Office (Auswärtiges Amt) provides important information on this.
The following is the process and authorities involved:
Issuing of visas: The German mission abroad examines the application and issues the visa. In the case of visas for employment, prior approval by the Federal Employment Agency is usually required.
Accelerated procedure for skilled workers: The respective foreign authority examines the application with the involvement of the required departments and issues a preliminary approval with a seal. With this, a fast-track appointment is granted at the German mission abroad and the visa is issued.
Issuance of residence permits: The respective foreigners authority; in the case of residence permits for the purpose of employment, the Federal Employment Agency is usually also involved.
Q6: What's the employer's main responsibility under the law?
Companies that employ foreign workers must ensure that these persons have a valid German residence permit which allows the work.
It is advisable to keep a copy of the passport and the valid residence permit as well as the supplementary sheet (addendum) in the personnel file. If the expiry date of the residence permit is approaching, employers should ensure that the residence permit is extended.
If the employment contract is terminated, employers must notify the foreign authority within four weeks of termination.
Q7: Do international working students have the same rights as regular working students from Germany (e.g. full-time work during semester breaks)?
Before the law, all working students are employees, regardless of their nationality.
However, for foreign persons with a residence title for the purpose of studying, there is a general rule, based on the Residence Act, that they may only work 120 full or 240 half days per calendar year.
This way, the legislator wants to ensure that studying remains the main activity.
Q8: What documents are required for the employer to apply for the work permit in Germany?
My favourite answer... Depends!
The German mission abroad requires at least these documents for the visa application:
Passport
Application for a national visa
Declaration of employment form ("Erklärung zum Beschäftigungsverhältnis")
Detailed job profile
Preliminary approval from the BA
Employment contract
CV
University degree (and extracts from the

anabin database

for the assessment of foreign educational qualifications)
Everything else can be found on the website of the respective foreign mission.
In Berlin: You can find this information on the LEA website for the respective residence title. Other foreign authorities should have corresponding information on their websites, depending on the federal state.
Here, I would like to point out that correct and complete documents must be submitted for every application procedure. All required documents should always be submitted to the respective authority, in time, to avoid delays.
Q9: How long do you have to keep certain documents to prove proper employment?
There are various legal provisions on this, e.g. according to the German Working Hours Act, proof of working hours must be kept for at least two years. You can read more information about this in Kenjo's article on Time and Attendance Law.
From the point of view of social insurance, information on pay and working hours should be kept for 5 years (§ 165 (4) SGB VII). And according to § 195 BGB, there is a regular limitation period of three years.
For more info on timesheets and digital time recording, see the following blog posts:
Q10: Are there any risks in employing someone who needs a visa?
As long as care is taken to ensure that the necessary residence permits are present and valid, I do not see any risks under residence law.

However, anyone who employs persons subject to visa requirements who do not have a valid permit for employment is guilty of illegal employment. This risks not only the person's residence but also a fine of up to €500,000 for the employers.
Q11: What is the benefit of employing visa-required staff?
It is well known that there are shortages of qualified employees in various occupational fields in the German labour market.
Recruiting suitably skilled workers from abroad is a good option for many companies to fill these gaps.
Q12: What should be considered in terms of salary and job title for employees with visas?
Foreign employees should not be in a different or worse position than domestic employees. Therefore, a salary that is customary for the position in question must always be paid.
The job title should be clearly understandable; the examining authority must be able to recognise what kind of position it is and what skills are required from the employee.
For example, the title "QM Manager" is clear, but how should one evaluate a "Happiness Manager"? This can mean anything or nothing to anyone.
It is also advisable not to name the position too precisely. A term like "software developer" is sufficient. But if, for example, a "JavaScript Developer" becomes a "Sr. Python Developer", this could make it necessary for the employer to apply for a change of position.
Q13: What's the current situation like? Is it easy for employees from abroad to get a visa or an extension of stay in Germany?
Despite the COVID pandemic, people who have a national visa for the purpose of employment can in principle enter Germany. This always requires a letter from the employer stating why the person is urgently needed on-site in Germany.
In the case of persons from China, official confirmation is also required. This corresponds to the current procedure of Chinese authorities when Germans enter China.
The extension of residence permits is not affected by the pandemic.
Q14: Does Corona have any negative impact on this "labour market" of international workers available to German companies?
The LEA is receiving slightly fewer applications overall. This indicates either some companies are currently recruiting fewer international employees or that they are employing new people working remotely abroad.
Personally, I don't feel there is any negative impact; I have received the same number of inquiries as before Corona/COVID.
To continue learning more about how to leverage digital processes to drive success in your HR department discover Kenjo's features through our 14-day free trial to improve your employee experience and propel your organisation's growth. You can also book a free live demo with one of our sales representatives.
About our interviewee: Marion Schönicke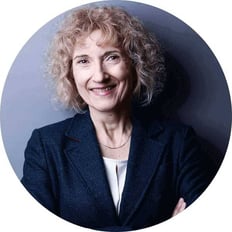 Marion Schönicke has worked in the tourism industry for many years and started with Berlin Partner in the business settlement for companies in the service industries. Since 2017, she has been a part of the International Talent team and the Business Immigration Service (BIS). Within the Business Immigration Service, Marion advises companies on visa and residence permit issues. Her work includes answering queries, checking application documents, or helping with difficult cases. Workshops for corporate clients and students, or attending as an expert in Town Hall Calls are also part of her job. Marion is also a part of the Because Berlin team, check out their website.
About Berlin Partner
Whether you're interested in establishing your business in Berlin, making your existing business global or if you are intending to grow here, Berlin Partner for Business and Technology provides customised consulting and assistance for the decision-making and implementation phases with its comprehensive services.
Berlin companies are welcome to contact Berlin Partner with any questions. David Kremers and Marion Schönicke can answer your questions about visas and residence titles. Email marion.schoenicke@berlin-partner.de with your questions and let her know that you found out about her and Berlin Partner through this article.