The basics of creating an L&D strategy — Lesson 1
19
MIN READ
In this very first lesson, we'll talk about the purpose and potential impact of a good L&D strategy. We know that it's sometimes hard to "sell" the importance of L&D to business stakeholders. So, we decided to include some statistics to help you with that! We'll also walk you through how to do the stakeholder mapping and inventory audit needed before you are able to jump into the actual design of your organisation's L&D strategy. Afterall, if you don't know who you need to talk to understand future capability needs, how can you go interview them?
Getting started
| | |
| --- | --- |
| | |
| 1. The groundwork | 2. Become an L&D expert |
| Start with watching our introduction video to get perspective about the design of an L&D strategy. | Then move to this video to learn about best practices and expert advice from our HR leaders. |
| Duration: 4 mins | Duration: 25 mins |
3. Brainstorm templates

4. Download the session guide

Download our powerfully designed step by step guides to gest started with your brainstorming sessions.

In order to better follow this video, please download this presentation and have a read through.

Download Activity A - Stakeholder map

Download Activity B - Learning Audit

Download session guide
1.
The groundwork
Get quick tips in this bite-sized tutorial video to help you and your team be successful in our video course.
2.
Become an L&D strategy expert
Now it's time for the real thing: move on to this video to learn about best practices and listen to expert advice from our HR leaders.
3.
Brainstorm templates
Download your stakeholder map template #1

The first step to creating your L&D strategy is to do a stakeholder map to create your power team.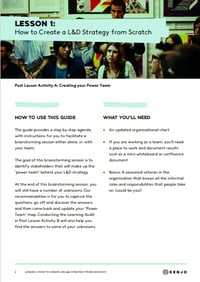 Activity A - Stakeholder map to create your power team
To prepare yourself and your team for both the informational and influencing interviews with your power team in the next lesson, we need to do some ground work.
First, you'll need to find out who needs to be in the power team. Download our step-by step guide to help you with creating the stakeholder map. Depending on the size of your organisation and how familiar you are with it, this exercise will take you anywhere from 15 mins to 2 hours.
At this stage, there will be a lot of questions that you can't answer as your create the map. This is perfectly normal! How can we know everything?! When you run into a question or an information gap, be encouraged to ask around your organisation to find the answers that you need.
Download your learning audit template #2

The second step to creating your L&D strategy is do a simple audit of all the current L&D activities that exists in the organisation.
Activity B - Doing a Learning Audit
Next, you'll need to conduct an audit of all the current L&D activities that exist in your organisation. The good news is that this process and the stakeholder mapping often assist each other.
As you are seeking out who has run development activities before, you are also finding out who are your potential design buddies are, who will endorse and provide resources for learning activities and who should you turn to when trying to seek support and advocacy.

Download your brainstorming templates here
Activity A

Stakeholder map to create your power team

Activity B

Do an audit of current activities conducted including dept, type, frequency, cost

Download the guide here!

Download the audit here!

4.
Download the session guide
In order to better follow Alison in this video, please download this presentation here and have a read through when you have a moment.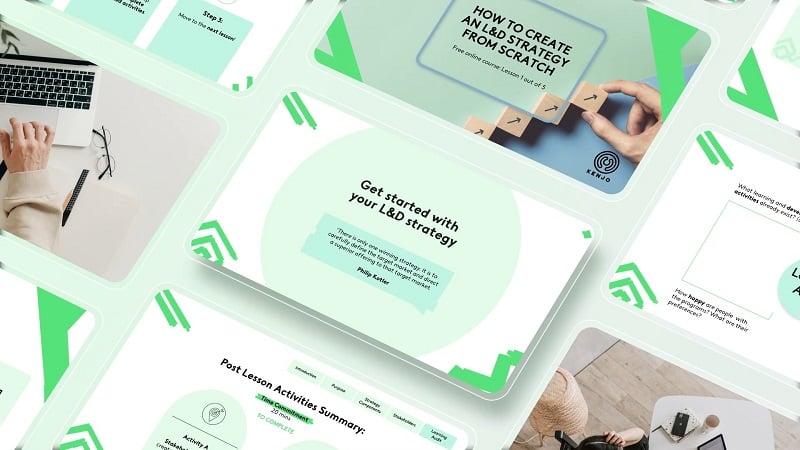 When you are done with these activities, see you in lesson 2!
Learn from the best — Our L&D experts
Eveli Marconatto

Aki

Friedrich

Anamaria Dorgo

Nina

Haber

Lavinia Mehedintu

L&D Manager

Netflix

People Development & Learning Partner

Taxfix

Retail Learning & Development Manager

Ace and Tate

Director People & Culture

Nortal

People Experience Manager

eMAG
Need some convincing to design an L&D strategy?
So, what happens if we develop our people? This one is a little bit of no-brainer - they will develop in their capabilities. The key here though is not that employees grow, but that they will develop capabilities that are essential for the organisation to thrive in the future.
Take "data skills" for example. Look at any organisations strategy and you will see digitalisation in focus. It's tempting to think of hiring to close this gap, however there is a digital skills shortage in the marketplace. An L&D strategy can include a roadmap to systematically upskill all employees in data skills. This way in a year or two, everyone from branding and communications to HR and even sales would be able to analyse data and make informed recommendations to improve work.
Here is where we see the limitations of personalised feedback and individually driven development plans. Whilst they help an employee make incremental improvements, they often fail to align with and prepare for future business capability needs. Whilst L&D strategy in the past focused more on increasing productivity, learning is now increasingly relevant in attraction and retention of talent.
Let's have a look at the statistics if you still need convicing to implemet a successful Learning and Development strategy to set your company up for sucess:
According to LinkedIn, 94% of employees will stay longer in an organisation if they have opportunities to learn. Furthermore, employees in today's increasingly complex world understand what skills they need to survive.
A study from PW

C

about Millennials at work found that the most important pull fa

c

tor for employees is to

have "opportunities for

c

a

reer progression".

Training employees also helps

make employees more productive

. Companies that spend at least $1,500 per employee annually report earning 24% more profit

than those with smaller learning and development (L&D) budgets.

A study by Capgemini found that 47% of employees would move to another employer that provides

better digital skill development.

Closely related to attraction and retention is motivation and engagement.
A

c

c

ording to resear

c

h from Gallup, only 29% of millennials are engaged in their jobs.

L&D

c

a

n play a huge role in in

c

reasing engagement.



Try Kenjo's performance management feature during a 14 day trial and see how it enhances your employee engagement.
Whilst there are other elements such as company growth that also impact that, L&D opportunities can have a huge impact in supporting an individual's career progression.
These statistics show that L&D is no longer a nice to have. There are serious consequences on the attraction and retention of talent if employees don't feel that they are learning what they need to thrive in their careers. A good L&D strategy can also impact your employer branding!
We've just learnt how much employees value learning opportunities. Investments in L&D can help to build your company's reputation and allow you to get top tier talent. A study from LinkedIn found that a
good employer brand results in a 50% cost per hire reduction,
50% more qualified applicants,
reduces turnover by 28% and
decreases the time to hire by 1-2x!
Those numbers are huge, aren't they?
How to incorporate Diversity & Inclusion into your L&D Strategy?
Diversity and Inclusion plays a big part of any Learning & Development strategy. As a bonus to our "How to create an L&D strategy from scratch" series, Dr. Aditi Raghuram, organisational psychologist, workplace well-being & DEI advisor and coach helps us figure out how to incorporate D&I into any Learning & Development strategy.
Dr. Aditi Raghuram is an expert in Diversity & Inclusion. She is the co-founder of the women's inclusion network committee at the society of industrial organisational psychologists and has advised several startup and scale up organisations such as SumUp.
In this video she shares with us:
How to build D&I into any L&D Strategy.

The best approach to include Diversity & Inclusion into their organisations for the first time.
Important aspects to consider when creating a resource plan for the learning journey
Who developed the course?
Alison JY Lee
As a leadership coach and organisational psychologist, Alison is on a mission to create meaningful, vulnerable and courage-filled workplaces. She is a long-term partner of Kenjo and works closely with our team to help people thrive, and companies truly succeed.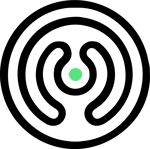 Kenjo is here to support HR teams to become a strategic partner within their company, helping people to reach their potential, and the company to truly thrive.
Sources
Nick van Dam, 25 Best Practices in Learning & Talent Development, second edition, Raleigh, NC: Lulu Press, 2008
Chartered Institute of Personnel Development (CIPD)
What's coming next?
In lesson 2, we'll cover the need to be aligned fully with business strategy and assess capability gaps. L&D must take a critical look into employee capabilities to determine which are most essential for supporting the execution of the company's business strategy. A systematic approach to capability assessment will provide information for the prioritisation of and choosing of appropriate L&D interventions.
Would you like to learn more about learning and development from Alison? With Kenjo's free Performance Management eBook, you'll learn how to design a performance management system that actually improves the performance of your employees.
To learn more about Kenjo's solution to increase employee satisfaction, click here.
What to learn next
Next lesson
Lesson 2 — Needs analyses