2022 has been a very productive year for us here at Kenjo. We are growing as a team and a company and want to continue this success story. As the year comes to an end we would like to step back a bit and hear from our valued team mates what they have to say about the last 12 months. This is our unofficial review of the year and a look back at all the fun, compilation of anecdotes and excitement that happened within our different teams. Sit back and enjoy!

Diego (Tech-Team)
I'm Diego from the Tech-Team and I have to say that this year at Kenjo has been amazing. Something exciting for me in 2022, apart from getting to meet amazing people, was to invite two good friends to work with us through Kenjo's referral program. First, my colleague Edu joined us in March and a month later Sergio joined us. They are both two of my best friends from university and coming back to work with them every day is a really fun experience. This photo was just before our graduation in 2018.



Part of the Kenjo Tech Team


Benita (Sales-Team)
Out of the many funny situations I had with my clients in calls in 2022 I remember this situation from a demo about the pricing the most clearly. So I was explaining to the client, that I had a really open and trustworthy relationship with, that they would receive 10% discount for a 24 months agreement, and 20% discount for 36 months. And then, out of the blue, the client replied the following: "Then we would like to sign an agreement with you for 10 years with an annual payment discount." I froze for a second and then we both laughed. Unfortunately I could not give him the discount that he was hoping for!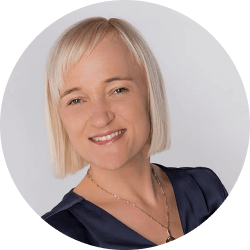 Benita from the Sales-Team
Nalleli (People and Culture team)
I joined the Sales team in Mexico, but I was also part of the spanish team since both the SDRs and the Account Executives worked with LATAM clients. I found it funny that they asked me how to say certain things to sound more "Mexican-like" in order to better relate to their customers. I realized that they also used those phrases with me.
Sometimes they also asked me what some expressions meant. One day Fer wrote to me asking what an 8-word phrase meant, half of which was English words. It was something like: "I'm coming back from vacation, I'll be in touch with you this week." It was poorly written and full of anglicisms that nobody uses. I just asked Fer please not to think that this was Mexican, it was just the way that specific clients like to write.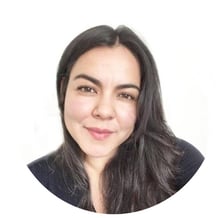 Nalleli from the People and Culture team
Balaji (Operations-Team)
From completing my master's to joining Kenjo full time in 2022, it has been a roller coaster journey. At Kenjo, I had the opportunity to work on evaluating and implementing a CS platform. The challenging and exciting part of the project is that it involved massive cross-functional collaboration and the tool is used today by multiple departments for various purposes. Looking forward to see its long term impact in the coming years!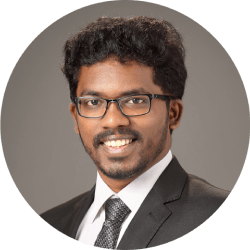 Balaji from the Operations-Team
Gema (Product-Team)
For sure, the first moment that comes to my mind is when we celebrate our first product team event in September. We went to a beach club here in Madrid and what seemed like it was going to be an awkward or strange event, ended up being a moment of sharing, toasting, getting to know each other, dancing, and having a really great time all together.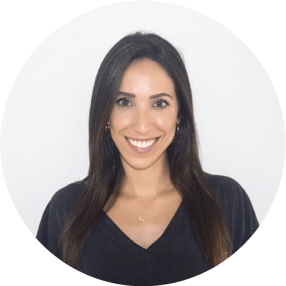 Gema from the Product-Team
Paul (CX Team)
Our team met up during summer in Madrid! During that time we really bonded as a team, especially with Rida just freshly joining.
We did workshops together which included multiple team-building activities. We also went to an amazing amusement park, which I can just recommend. Besides that, I need to say that over the past months we have really found a nice flow in our team dynamic. Even on grey days, our meetings always uplift the mood. All the jokes and laughs we share make this an amazing work experience! For many more adventures to come!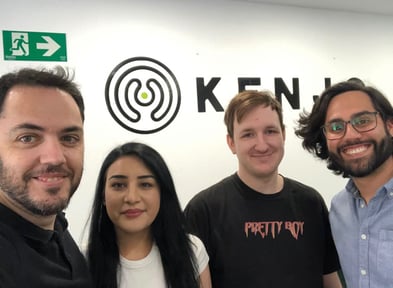 Part of the Customer Success team in Kenjo's Madrid office.
Paul (Marketing-Team)
I have this colleague that I work with a lot and I do really like but who shall remain nameless for this story. One day we are in a call and we discuss the usual stuff when I realize that she is in another place. And before I wonder too long I decided to ask her what the change of location was all about. Obviously, we are both working from home due to the hybrid working model at Kenjo.
She blushes a little bit and tells me that she is at her boyfriends place. So far nothing special I guess but she continues to explain that he had a meeting as well and that she had to find another room where the wifi was working. And by accident this was the toilet so she ended up calling from there. We had a lot of fun in that meeting! :)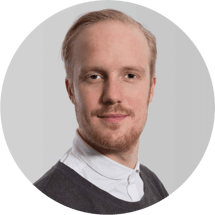 Paul from the Marketing-Team
Sara (Tech-Team)
I can't remember the exact day I applied to Kenjo, but I remember getting the call from Olga (HR Manager). Her energy, her passion and the way she spoke about Kenjo were incomparable. I didn't care if the code was in PHP, if I would be using punch cards or a monochrome PC screen from the 80s, the way she talked about Kenjo made me just want to work there!
I was very happy with the application stage and I submitted the task assigned to me, on which I received positive feedback throughout. I was happy! I remember thinking that if I didn't get the job, I would still have to call Olga and thank her for how the application process had gone. As I was going through a difficult emotional time, her calls cheered me up. She has the strength and energy to cheer anyone up, no matter what else is going on!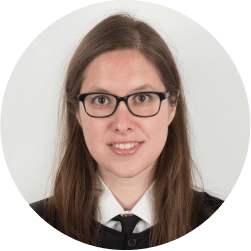 Sara from the Tech-Team
Have some lovely holidays and a great start in 2023
So those were only a few examples of all the fun we had in the last year. So to our colleagues all over the world, our clients, partners, financiers and agencies we say: have some lovely holidays and a great start into the year 2023. Let's make this one a year to remember as well and let's continue to build up our success together!