Berlin-based start-up, Kenjo, has raised the largest seed round for a HRtech in 2020 after successfully closing USD$5.5 million (EUR 5.1 million) and the second largest seed round in HRTech overall.
The round was led by Redalpine who were one of the early investors in fintech unicorn N26 and leading tax-reimbursement platform Taxfix. Other investors include Julian Teicke, CEO and founder of wefox, the insurtech which recently became a unicorn, and Maximilian Thayenthal, founder of N26.
Kenjo is a modern, full-service HR and culture platform that automates admin work and enables employees to take ownership of their professional development by providing a single-view access to the most important information that an employee needs.
Designed specifically for employees, Kenjo enables employees to manage their workflows, update their personal information (bank accounts, address etc) and automated HR admin tasks, such as holiday entitlements, maternity leave and sick leave.

Kenjo Team
David Padilla, CEO and founder of Kenjo, said: "The investment is a clear validation of our value proposition and business model. Traditional HR systems are on the verge of a major overhaul and the majority of HR software providers are only rebuilding old systems with new technologies, reinforcing traditional practices. That's no longer viable to manage an emerging, and radically different, workforce."
"Corona has exposed several weaknesses in HR functions as companies struggled to maintain business continuity while sustaining organisational unity and culture when employees were forced to work from home. Corona has accelerated a trend that was already there: more flexible work models. A trend rooted in strong employee demand. Existing systems were built for a world that no longer exists.
"On top of all of this, today's employees are also more interested in personal and professional development than status and salary, so the current software providers are basically wolves in sheep's clothing, which is why we built Kenjo and with the employee experience at the heart of our product," added Padilla.
Carlo Egle, investment manager at Redalpine, said: "HRTech is a big area for investment because competition for talent will become tougher and companies that offer a better employee experience will win the war for talent."
"We believe in order for employers to stay relevant and competitive in the market they must foster their unique culture that helps them attract and retain talent. This means enabling employees to have more control over their personal and professional development opportunities with flexibility of working remotely while maintaining connection to the company and peers.
"Kenjo's platform allows companies to find, attract, retain, and most importantly, help self-develop the best employees. The best part is that employees can take Kenjo with them wherever they go. This platform is designed for the Kenjo Generation of workers."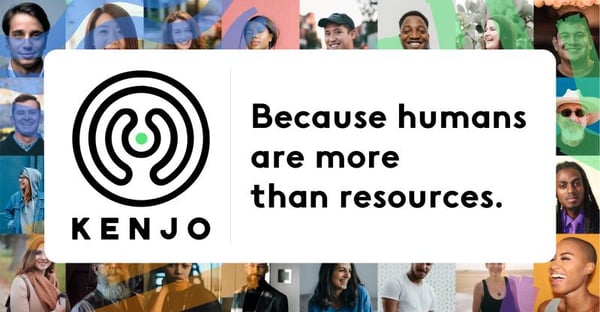 The investment will be used for market expansion as the company focuses on increasing its presence in Germany and in 2021 Kenjo will expand into Austria, Switzerland and Latin America as well as accelerate product development.
Mr Padilla said: "Our goal is to become the number one HRTech provider that puts employees at the center of their HR strategy. Our value proposition is centered around employee productivity, engagement, experience, and retention, as opposed to optimising for process efficiency."
Kenjo's story
Kenjo is derived from the Japanese word "Kenshō" which comes from the Zen tradition. Ken means "seeing", shō means "nature, essence". It is usually translated as "seeing one's (true) nature", according to the Buddha-nature or nature of mind.
Kenshō is to mean an initial insight or awakening. It is to be followed by further training to deepen this insight, and learn to express it in daily life.
Kenjo is a HR and culture software that provides a modern all-in-one solution for companies. The Kenjo platform enables an organisation to empower its employees to take control of their professional learning and development while making the HR admin process simple and convenient to manage.
HR teams can manage on/off-boarding, time-off, employee documents as well as employee pulse surveys and feedback, enabling organisations to eliminate the frustration of tedious HR processes through digitisation and automation.
In May 2020, Kenjo raised US$1.7m in an angel round.
The founding team include:
David Padilla is the CEO and co-founder of Kenjo. He is also a co-founder of EMPAUA, which is backed by Salesforce Ventures.
Gonzalo Abruna is the CTO and co-founder of Kenjo.
Julian Teicke, CEO and founder of wefox, is a founding investor. He was also the co-founder of DeinDeal which he successfully exited.
For more information about Kenjo visit https://www.kenjo.io/about-kenjo
This news was published in Eu-startups and BusinessInsider.