Kenjo is proud to announce that it is now certified as an "Attractive Employer" by Great Place to Work®.
For this ceritification, the Kenjo employees anonymously completed a standardised survey that shows employee satisfaction and how attractive they consider the company culture to be. The leadership team is delighted that the employees rated the company so highly and regard this certification as confirmation of Kenjo's outstanding corporate culture and new way of approaching work.
What does "Great Place to Work® Certified" mean?
The "Great Place to Work® Certified" certification program of the international research and consulting institute recognises special commitment by employers to design the right workplace culture and is awarded on the basis of a vetted procedure. This includes independent, anonymous feedback from employees and an analysis of human resources activities and programmes. Great Place to Work® is a German institute headquartered in Cologne and was founded in 2002.
Kenjo CEO, David Padilla's philosophy
David Padilla, CEO of Kenjo and serial entrepreneur, believes in a workplace culture where employees across all levels of the firm feel comfortable to share what they are going through. He leads by example, which allows for a safe environment without judgement, and this works at removing the stigmas associated with speaking up about one's mental wellbeing in the workplace.

"Because humans are more than resources."
Kenjo is founded by a group of individuals who are passionate about HR and its potential to bring about positive change in the workplace. The so called 'Kenjonitas' are a collective of originals, lateral thinkers and disruptors who are passionate about revolutionising the HR world for SMBs across Europe. Their workplace is in constant evolution through the use of Kenjo's eNPS, Performance Review and Goal & OKR setting software features.
Kenjo is constantly finding ways to improve its holistic working environment so that their employees can have a place of work in which they can thrive not just as employees but as people. Some ways Kenjo does this are through an eNPS survey sent to all employees every 15 days to collect anonymous feedback on their workload, team culture and mood at work. Secondly, managers at Kenjo hold weekly and bi-weekly 1:1 meetings with each person in their team to lend support and understand how to make their processes.
Also, Kenjo holds quarterly all-hands meetings with the whole company to maintain an overall transparent communication and share with their people the vision, achievements, points of improvement and upcoming news about the organisation.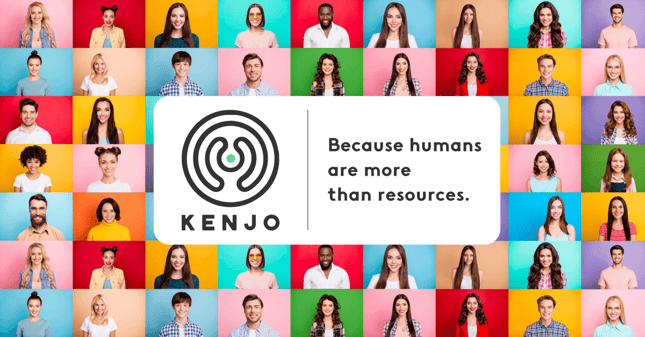 Most importantly, Kenjo has a flexible working policy across its Berlin and Madrid offices. Employees can choose to come into the office, work from home and work remotely for periods of time. There are processes in place to support the option each employee chooses.
Kenjo's people team is always looking for ways to offer new benefits and services to their team to improve on their people's experience. To check for job openings at Kenjo and apply, check their Careers Page.