Employee incentives and benefits are a vital tool for companies. If you want to attract talent, improve workforce motivation, reduce staff turnover, etc., then it's a good idea to consider how you can include these into the salary packages your company offers
And whichever rewards you opt for, both your business and your workforce will reap the benefits. We'll take a closer look at this and also give you some tips for introducing this type of plan.
Definition of incentives and benefits
We use the term benefits to describe the types of indirect, non-monetary compensation an employee receives in their payslip.
Corporate pension plans.

Private health insurance.
Childcare facilities.
Meal vouchers.
Benefits are a highly effective way of preventing people from leaving your company.
Incentives are linked to an employee's performance, so they work in the same way as a prize. The value of the incentive is usually connected to the results obtained. So, we're talking about initiatives where you pay employees a commission or bonus at the end of the year.
This is a common form of compensation in sales roles or positions that command considerable responsibility and with pre-established objectives.
The main differences between incentives and benefits
While incentives and benefits may sound the same because they are intended to motivate employees and strengthen their bond to the company, there are some important differences between one and the other.
Firstly, incentives are awarded after the work has been done, as long as the employee has hit specific targets. Benefits, on the other hand, are delivered from the moment they join the company's workforce.
This also reveals another difference: only employees that stand out for their efficiency and productivity gain these incentives. Conversely, benefits are offered to everyone equally, and even to those with below-average performance.
And lastly, there is also a difference in the reasons for offering one or the other. Companies offer benefits to try to attract and retain talent. Many offer free staff canteens to make their job offer more attractive. Incentives, by comparison, seek to motivate employees to perform to the best of their abilities.
Advantages of implementing incentives and benefits plans
Benefits and incentive programmes can generate positive results for the company if carried out and communicated well within the organisation. And this is why so many companies lean increasingly towards these schemes to attract and stimulate the kind of professionals that make up their team.
Boost productivity
Offering employees incentives and benefits tends to boost their productivity as they have a good reason to improve it. They are determined to give their best to reach their objectives.
Stimulates professional development
Workers are more likely to challenge themselves and leave their comfort zone when they feel motivated and their efforts are appreciated. Rewards, in any form, give employees the ideal conditions to do more, push their work performance and exceed expectations.
Improves the employer-employee relationship
Incentives and benefits in the workplace also nurture the relationship between employees and employers. The company enjoys the advantages of a happy team that delivers good results; the employee feels satisfied and more confident in their work. Looking after employee satisfaction helps reduce staff turnover.
Promotes teamwork
As the old saying goes: "If you want to go fast, go alone. If you want to go far, go together." Teamwork is the best way to reach set objectives, so any rewards system will encourage employees to find the most efficient way of achieving their goals. The answer lies in collaborating with their colleagues. This will also foster friendships and positive working relationships.
Creates a positive brand image
Companies that acknowledge and reward their employees' efforts create a positive brand image. Others in their industry will regard them as having solid leadership and people management skills.
Attracts potential candidates
Professionals who are looking for work will prefer a company that acknowledges and rewards their employees' achievements. They will draw the attention of the best talent.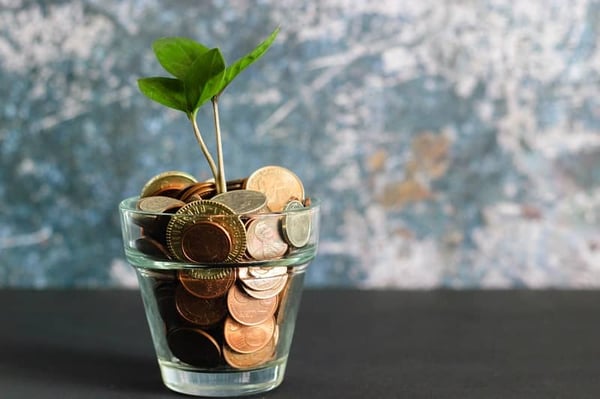 When should a company introduce these plans?
Businesses can introduce salary incentives and social benefits whenever they wish, depending on their objectives for doing so. So, if you want to acknowledge all your employees in general and increase workforce loyalty, then a benefits programme is the way to go.
On the other hand, incentive programmes are recommended if your company wants to achieve specific sales or performance goals. When considering this kind of scheme, be sure to develop programmes that suit the needs of both your company and its employees, and analyse how each worker can contribute to the organisation's goals.
And it's perfectly feasible to implement both plans at the same time if that's what your company prefers because they complement one another perfectly.
5 things to bear in mind during implementation
So, you've decided to launch a benefits and incentives programme in your company? Follow these step-by-step tips to ensure you start on the right foot and see the results sooner rather than later.
1. Define needs and objectives
The first step is to define your company's needs and objectives to determine which rewards model will work best. That way, you'll have a basis for designing a robust programme with defined objectives and metrics.
Learn about key key performance assessment indicators in this article.
2. Prepare a brief
Creating a brief can be extremely useful to gather information from employees, gauge the state of the job market and to identify which areas should be improved by the rewards system you have in mind. So you could say this brief will summarise your starting point and objectives.
3. Send your employees a questionnaire
Workforce surveys or questionnaires are also fundamental when introducing benefits and incentive schemes in your company. It's an easy way to find out which benefits they would prefer, enabling you to adapt as much as possible.
Examine the results obtained to draw conclusions and validate whether the plan you have designed will have the desired effect.
4. Develop an internal communication plan
The success of your programme will largely depend on ensuring clear and effective communication with the workforce or people involved. So it's vital to design an internal communication plan that clearly outlines the following: the benefits and incentives, their conditions, the objectives to be achieved and how performance will be measured (in the case of an incentives programme).
5. Keeping employees engaged after implementation
An extra word of advice: once you've implemented the plan, make sure you also have a maintenance plan that guarantees that staff continue to be motivated, informed and engaged. Companies often launch these initiatives and, after a while, nobody remembers them, and the results are not achieved.
The HR team will be in charge of communicating with employees and can also introduce new benefits to keep up their interest.
Ultimately, social benefits and salary incentives are a useful tool for many companies that want to find alternative ways of motivating their employees to reach business objectives. With this model, everyone is a winner.