We didn't predict a global pandemic, but we knew the time for digital hiring would come. After all, virtual recruitment has been done almost effortlessly for decades now. From a steady buddy system to personal notes, HR expert Anna Brandt shares her best practices on how to hire and manage remote employees successfully.
Advertising, interviewing, hiring, and onboarding all take time, effort and money. All new hires need on-the-job training, and this always means lost productivity during the initial months. So, it's no surprise that more and more companies are willing to go the extra mile to find the right candidates for their companies. This is even more true when hiring and onboarding remote employees. After all, you can't wing it through a half-hearted job interview when it's the first time you've seen the candidate's CV. Yes, we know, we have all been there… 😉
However, entering a conversation unprepared is anything but professional and serious:
Employee Benefit News (EBN) reports that it costs employers 33% of an employee's annual salary to hire a replacement if that worker leaves. With one in three hires leaving the company within two years (according to a Willis Tower Watson survey), this number is huge. Don't be one of these organisations! After all, most causes of high employee turnover can easily be avoided, as recruitment expert Anna Brandt points out.
Anna has been in recruitment for over 13 years; half of this time in global leadership roles. She supported fast-growing organisations such as Uber, Zalando, TomTom, N26 and Mollie in different stages and has helped them successfully strategise their recruitment. For example, during the last few months of the Corona pandemic, Anna hired sixty people remotely for Mollie. With so many years of experience up her sleeve, she knows how to successfully hire and onboard remotely to find the right candidates and make them feel part of a company culture.
1. Humanising is key
"Everything can be done remotely. Everything is better in person."
- Anna Brandt
Anna believes the guiding principle is trying to humanise your hiring and onboarding process. Everything that HR designs should be as personal and human as possible.
Over the last few months, many of us have seen that almost everything in business can be done remotely. But a lot of people have struggled with the less human part of the work. Designing the recruitment and onboarding process so it's still personal and people are engaged is key here.
2. Optimising your recruitment process
Always start optimising your recruitment processes in a way that makes your candidates feel heard and understood. There has been a lot of research on candidate experience and most candidates need to feel that you've taken the time to learn about their experience. Many candidates are actually quite conscious to join a new organisation, so for them to understand which journey your organisation is on becomes a really important part of the storyline of the company.
Best practises for hiring new employees remotely are:
Generally speaking, communication is key. If in doubt, always over-communicate, especially when hiring remotely.
Transparency is vital. Manage clear expectations and select the best people for the job.
Map out the best touchpoints in the process so that you update a candidate in the same way that you usually would face-to-face.
Understand what your organisation is trying to achieve and how the role in question will contribute to that strategy.
Get the right tools in place. There's a lot of great HR software out there that allows for a more human process. For example, videoconferencing is an excellent tool to assess candidates and adds a human element when candidates are scattered across the globe.
3. Right structure and organisation
Many of us know how this usually goes: Your hiring manager runs around, grabs the CV and then sits down, scans the CV for the first time and then starts talking. You sort of can wing it if you are in a personal interview sipping a coffee, but it's way harder with video.
Vital preparations for a virtual video interview
Make sure you are prepared and that you've seen the CV.
Look into the camera.
Make sure the room is set up for success and you don't have the laundry hanging behind you.
Run test video calls with a colleague to make sure the tools are working smoothly, and record the interviews for future references, if possible.
Structure the video call to find common ground and make it more human and personal. Try to talk about non-work-related topics in the first ten minutes to break the ice. You'll be surprised how a little bit of small talk and personal interest go a long way in setting the tone of an interview.
"Find the cat video you both like and talk about it."
- Anna Brandt
4.Give candidates a chance to opt-in
Another big element that we've seen changing is the human factor. When people attend an in-person job interview in a company's offices and see how people interact with one another, it usually gives them a good idea about the values and work culture of an organisation.
In a remote setup you only see the people you intend to interact with and it's usually one-on-one. Therefore, candidates miss a lot of other information about the organisation, the culture and surroundings. The more the candidates understand and feel about your organisation, the more likely they will be to join you and actively opt in to the organisation or to the role. HR should therefore make sure that candidates understand how your employees work together, which is much easier in the office when you can show them around.
👉 Remote Hiring Tip Nr. 1:To prevent that feeling of disconnectivity Mollie shares information with the candidates about the actual job, about Mollie, the specific teams, structure and values. Ask candidates how they would organise the team or project at hand when they start working here. This allows you to judge if the candidate's style will be a good fit for the culture of the company.
5. What makes your candidate rock?
Recruiters spend a lot of time on the candidate to really understand what makes them tick, so they can jump in and tailor the process around them. This is especially true for more specific roles and you'll need to spend time on this to really understand the candidate's interest to manage the remote hiring process.
👉 Debrief candidates: After every interview, connect with the candidate to understand what they enjoyed and what kind of questions they may still have. Also follow those points up with the next interviewer. It will make hiring managers way more comfortable with those setups.
6. Go the extra mile for the right person
Whether you hire and onboard remotely or in person, going the extra mile for the right candidate will help to make them feel right at home in your company:
Actively stay in touch,
Send some branded merchandise to their home address so that they start to feel included. It could be a card, a poster, an extra email, the sky's the limit.
Make sure that their future teammates reach out to the candidate beforehand. Deliberate contact points work very well.
Send out a candidate package that gives information about you as an organisation, such as videos about your office, webinars you've been giving, links to your blogs and social media channels.
With C-level recruitment, actively ask candidates "Who else would you like to talk to?" "What questions do you still have to streamline the recruitment process?"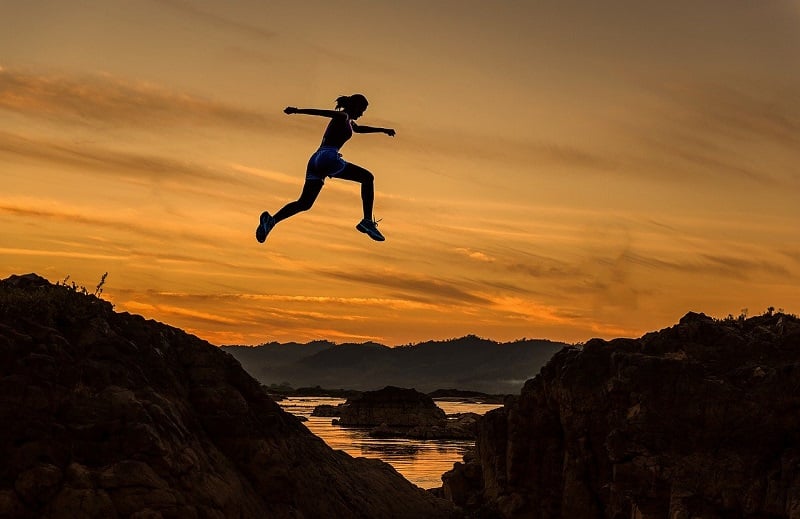 7. Personalised remote onboarding
An effective onboarding programme has the biggest positive impact on your company's revenue. Think about how the onboarding can be as personalised as possible for your candidate.
👉 Remote Onboarding Tip Nr. 1: Engage straight away. The moment people sign a contract with your company, their future colleagues should actively reach out to their new team member to tell them how that they can't wait for them to join the company - via LinkedIn, email, or even by text or phone.
When people sign a new contract, they're usually quite excited. Imagine if they then receive a warm welcome to make them feel at home at a new job where they'll spend most of of their time from now on. This makes them feel engaged and motivated to dive deep into their work. It might even set your company apart from the rest: too often new recruits wander around bewildered; nobody knows who they are and they have no idea what's expected of them until the end of the first week.
"I have never felt so welcomed and engaged, even though I was hired remotely."
- Said the new candidate
These little things don't cost money; just a bit of planning ahead and organisation. Giving time and effort to your candidates has a huge impact, and will make a difference when successfully onboard an employee remotely. In addition, the probability that the company's eNPS will increase is very high.
8. Checklist for remote hiring and onboarding
Don't we all love to feel special and welcomed? Use this feeling to make them feel connected and set your newbies up with different people in the team right from the beginning. That way they'll have a reliable go-to-person for any questions that might arise. Next to this informal pre-boarding, a formal one sets the tone for professionality, especially when hiring and managing remote employees:
A personal welcome message from the founder to the candidate, and that also shines some light into the work culture.
Make sure HR gives the candidate a call to organise the pre-boarding such as contracts, programmes etc.
Make sure the future employee has the tools they need to start work on his first day. Nothing is more frustrating on a first day than long emails and phone calls where no one seems to be responsible for resolving these issues.
Ideally, send the technical equipment ahead of their first day and help them set it up.
Buddy System: In the pre-boarding stage, assign a buddy to the candidate to help them connect with their new environment.
Daily Check-Ins: This enables new employees to ask all sorts of different questions and talk about non-related work stuff.
Virtual lunches and virtual drinks help to connect with each other.
Knowledge games about the company with cool prices and big announcements are fun ways to engage and get to know the company's values.
You have an incredible source of people power and collective knowledge in your company. Why not use it? Find out what your employees think about your hiring and onboarding processes, how to make them better and what could be left out.
👉 Overall Learning: When hiring and managing remote employees, you MUST increase the amount of time you interact with a candidate in the beginning, as there won't be many small talk opportunities by the coffee machine: Without personal interactions, people tend to have a harder time connecting with their new company and colleagues and feel more distant, even socially isolated. So introduce more frequent touch points, constructive feedback and quicker follow-ups via channels the candidates prefers, such as emails, apps or by phone.
The key here is for HR departments to put themselves in the new employee's shoes, which shouldn't be that difficult. We all have been the new kid on the block and can empathise with the feelings of being lost and overwhelmed. Don't let the new candidate be overcome by these feelings and instead, actively make them feel welcome and happy in their new workplace. That way, high turnover in your company will be a thing of the past.