Remote recruitment is a practice that more and more companies are resorting to, partly due to the emergence of the coronavirus and the increase in teleworking. Cost reduction, the search for specific profiles or the characteristics of some positions that require employees in other countries, also explain the increase in remote recruitment.
However, this modality may raise some doubts about the labour and legal conditions in the country where the recruitment takes place. In addition, there are some pitfalls that may arise during the selection, recruitment and payroll processes, among others. In this aspect,
technology is a great ally
when it comes to bringing distances closer and making the processes more personal and efficient.
In Kenjo we are well aware of this reality and that is why we have in our software an onboarding, recruitment, time control and holiday and absence management functionality, among others. All of them can be used by companies with offices in different geographical areas. For example, by a company based in Madrid but with a presence in Barcelona, Paris or Munich.
To find out more about how companies can hire remotely without difficulties, we had the pleasure of chatting with Andrea Carlon, Director of Business Development at Lano. This Berlin-based startup specialises in labour compliance and payment management when recruiting and hiring remotely through its platform.
How many days can an employee spend away from the country where he or she works? What are the differences between flexible and hybrid employment? Can a company ask its employees to be in the office? Andrea answers these and other questions below:
1. What are the main challenges that a business faces when hiring remotely?
HR Teams face a number of challenges when deciding to hire remotely. During the onboarding phase, the main one concerns the lack of knowledge of local employment laws of the country where the potential candidate is located or even on the regulations and conditions of remote working in the country where the company is headquartered.
Once the person accepts the offer, at the contract stage, you need to ensure the candidate has a locally compliant contract and overcome the challenge of deciding if you hire a FTE (Full Time Employee or an IC (Independent Contractor). Lastly, during the course of employment the company needs to make sure they are paying the necessary social and employer contributions to the country where the employee is located.
2. How can HR managers make a successful onboarding and payment process for remote working employees?
Compliance is normally the biggest challenge from a time and resources perspective. For instance, hiring external counsel across all the different markets can be extremely costly. Compliance tech tools for HR have come a long way in breaching the gap. For instance onboarding tools such as Kenjo or Lano help with both of these. Lano offers an Employer of Record solution that allows companies to hire in countries where they don't have a legal entity. And Kenjo lets you sign digital and legally binding employment contracts and perform remote onboarding, among other aspects - of course GDPR-compliant.
3. In this sense, how can technology help businesses to hire remote employees?
Technology is key for a good organisation. Having all documents digitised, invoices, payslips, contracts stored in one single platform is a true game changer for HR and Finance teams and also Founders of Early stage ventures.
Admin tasks such as time-keeping tracking, reporting and payments can also be streamlined and the time saved is time that your team can dedicate to improving other more pressing and important topics. In addition, software tools such as Zoom or Slack have helped to create true remote cultures for remote companies.
4. What is the difference between remote work, work From home and hybrid employment?
Fully remote work is any job or position where the employee doesn't have to work from the company's office and can do so wherever he or she wants, agnostic of location. On the other hand, working from home means that the main place of work is the employee's home. In this situation, the company should provide the employee with all tihe necessary materials, as in equipment or technology, that the employee might need for accomplishing the job.
Lastly, a hybrid employment model means that a company might have teams or departments split between working at the office and working from home. Note here that this model doesn't mean that employees decide when to work from home or the office as that would be a flexible work style.
5. How many days can an employee be working out of the country where he or she has an employment contract and the tax domicile?
This depends on what the country of destination has set as the maximum number of days a person can be residing in that country and hence be considered tax liable. In Europe the employee is subject to the legislation of the country where he or she actually works as an employed or a self-employed person. However, and as a general rule for the European Union, the employee should not be spending more than 183 days in a natural year in another European country.
Regarding this, there is a mechanism called Foreign Employer through which for example, a person can be employed by a German company, let's say on a contract basis, and be a legal and tax resident in Spain. The German company has to register with the tax authorities of Spain simply with a Tax ID and can then pay the Social Costs.
6. Can remote employees be asked to work in the office?
If the contract explicitly states that the employee is working remotely, the employer should not ask him or her to work on-site. However, the contract can be revoked from both sides and the working conditions might change.
7. Can an employee that is not remote working ask for such a contract?
This depends on the working laws of every country but as a general rule, the employee can request the adaptation of the working hours and the type of contract to reconcile aspects such as work and family life. This right is generally speaking not absolute, as the company can refuse if there is an objective reason for not carrying out a distance contract. In some countries like for instance in Spain, the employee can sue the company to have a judge decide whether there is, or not, an objective reason.
8. Are there any limitations when it comes to the type of contract that companies can make when hiring remotely?
There are no limitations to the type of contract that the employee needs for working remotely as he or she can do so with a temporary or permanent contract.
About Andrea Carlon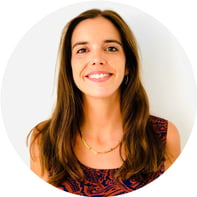 Andrea Carlon is Director of Business Development at Lano, a Berlin based Startup. She has extensive experience growing technology companies such as Justly, Empire Startups or Prodigy Finance. Throughout her carrier Andrea has held positions as Head of Business Development, Head of Strategic Partnerships and Program Director for the Meetup platform fostering the Fintech community across North America. Andrea has spent most of her career in New York where she pursued a Masters in Law and Entrepreneurship at NYU (New York University) She also holds a Law degree from Universidad Carlos III de Madrid.